---
Last Update July 3/19
---
Reasons why should you consider SDS over other vendors
1. Unmatched experience- 25 years and 10,000 electronic controllers delivered
2. Unmatched reliability
3. Best quality CNC'd parts made from the proper materials for each application
4. Best tech support in the industry
5. We fly what we sell
6. No sales hype and BS- just the facts so you can make an informed buying decision
7. Light weight
8. Logical, simple design and programming
9. Wiring is custom made to your length and termination requirements
10. Often several choices for mounting hardware to best suit YOUR needs
---
Better Design and Materials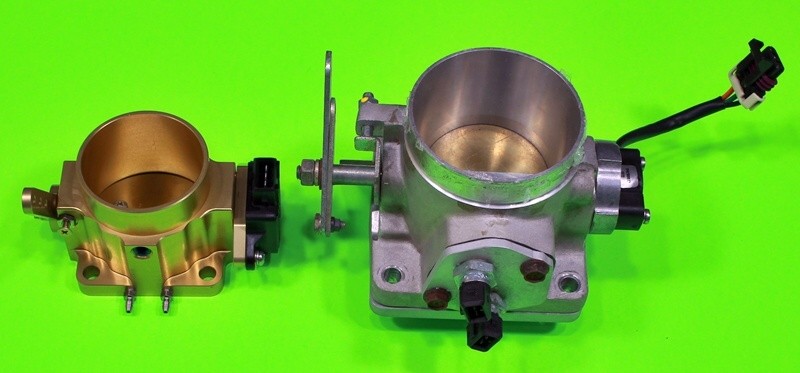 Here's an example of SDS vs. the competitor's hardware. On the left is is the SDS billet throttle body specifically designed for Lycoming engines. On the right is the competitor's heavy, cast automotive TB with cast adapter. Our TB weighs 412 grams, their's weighs 1630 grams. We use an O-ring to seal all of our throttle bodies to the intake manifold. The competitor still uses paper gaskets.
---
Our competitor copied our idea to mount the injectors into the existing 1/8 NPT ports on Lycoming cylinders however, instead of mounting them on the cooler top side as Lycoming did as we do, they mount them in the primer ports on the bottom of the cylinders. This results in much higher temperatures for the injectors, being constantly bathed in hot cooling air from the cylinders and being in close proximity to the exhaust port heat as well. They also use aluminum alloys with low fatigue strength and high thermal conductivity (transferring even more heat from the hot head into the injector) for the mounts in this highly stressed design. We use a proprietary steel alloy with far superior strength and much lower thermal conductivity (see materials comparison chart below). Finally, they use an injector with a wide spray pattern resulting in the injector spray impinging on the ID of the bore vs. the injector that we use, having a narrow pattern to avoid this issue.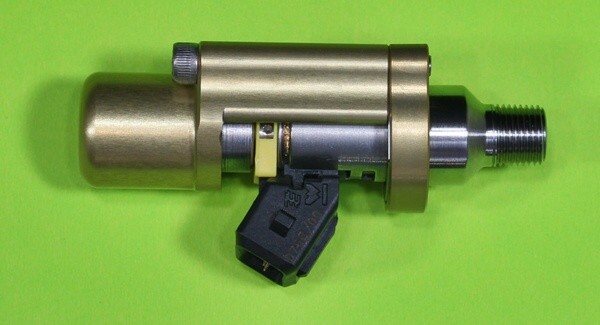 Our injector mount design with high strength adapter and narrow spray angle injector
---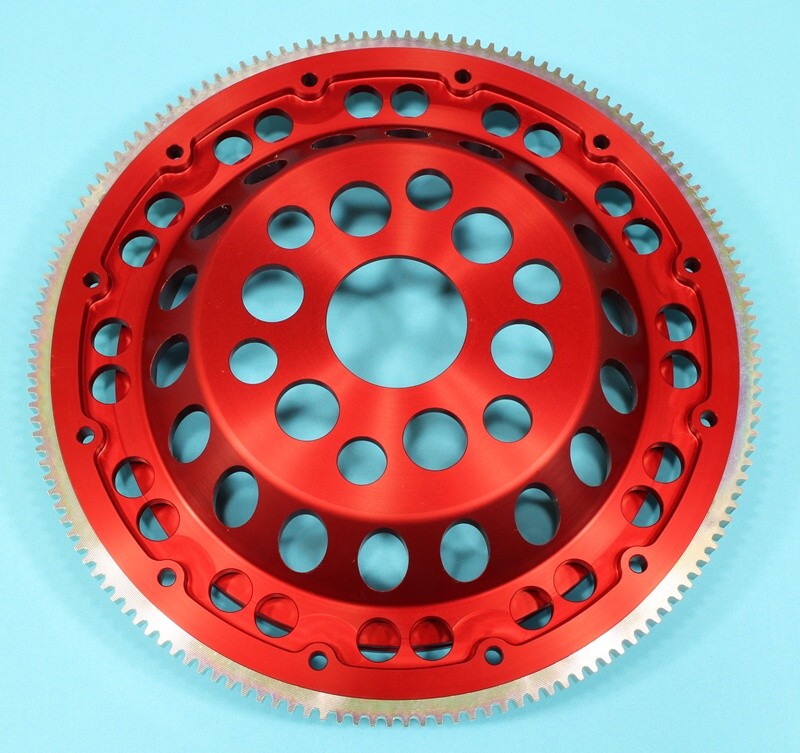 Our billet flywheels won't crack or be severely out of balance in contrast to other lightweight flywheels on the market from our competitors
---
SDS pioneered the first Experimental aviation, individual cylinder fuel trimming feature back in 2016. This allows the user to equalize air/ fuel ratios in each cylinder based on EGT data in flight, in only a few seconds. Competitors still don't offer this feature.
---
| Home Page | Product Specifications | CNC'd Parts | Programming and Installation Manuals | Price List |