CPI |
Archives |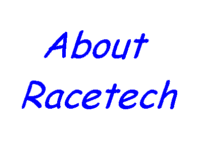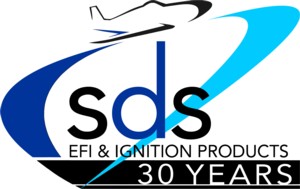 SFZ More website info: click
Superior Design= Superior Performance
Last update: June 27/23
---
Design and Manufacturing
With our design and machining backgrounds, we've designed many top quality, custom machined parts with our machining partners to go with our systems. Below is a small sample of the over 65,000 CNC'd parts made over the last 23 years. Most are anodized for lasting appearance and corrosion resistance. In July 2017, we added a new partner for additional machining capacity to cut lead times, increase production rates and add capacity for our SDS Aero Products line. We added a 3rd partner in Feb. 2019. Our 3 machining partners have over 75 years of CNC machining experience.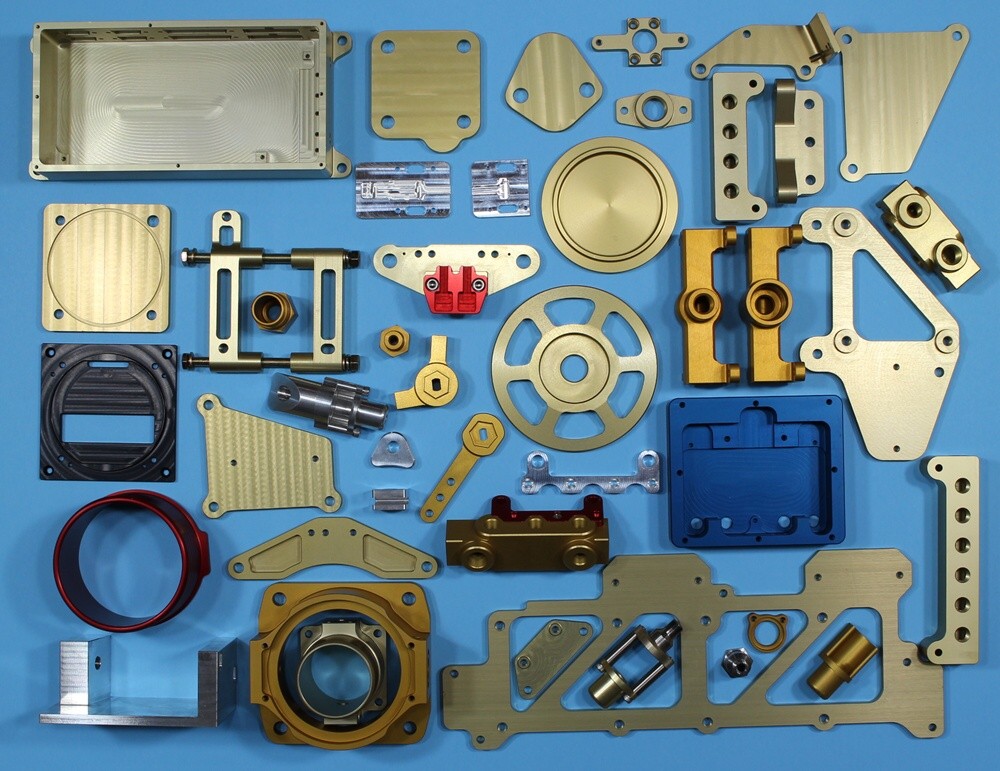 See more info on our machined parts for aircraft, click here
---
Production
While we are a small company, we produce a lot of ECUs for many markets, selling worldwide to 45 different countries.

66 EM-5 ECUs tested and ready to ship to an overseas aviation customer 2013

Final production area with 50 ECUs ready to ship to a military customer Feb. 2017

Hall sensor boards under construction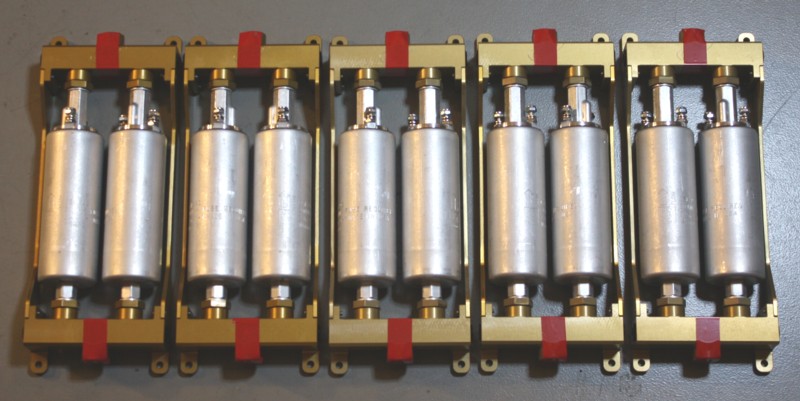 Dual fuel pump modules 2021

Lycoming crank sensors tested and ready to ship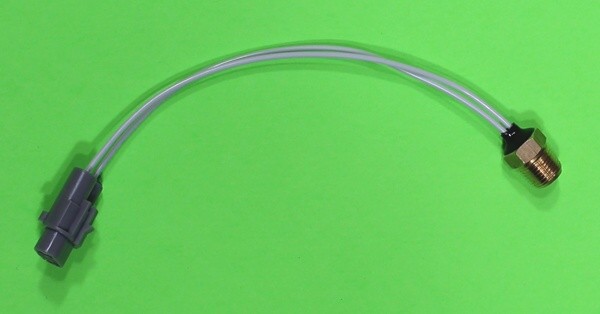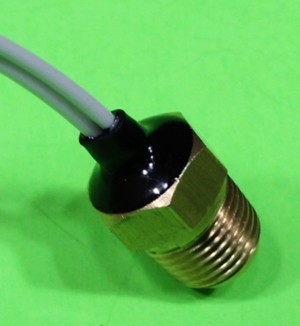 1/8 NPT temperature sensors manufactured in-house

Heat curing the high temperature epoxy used in our sensors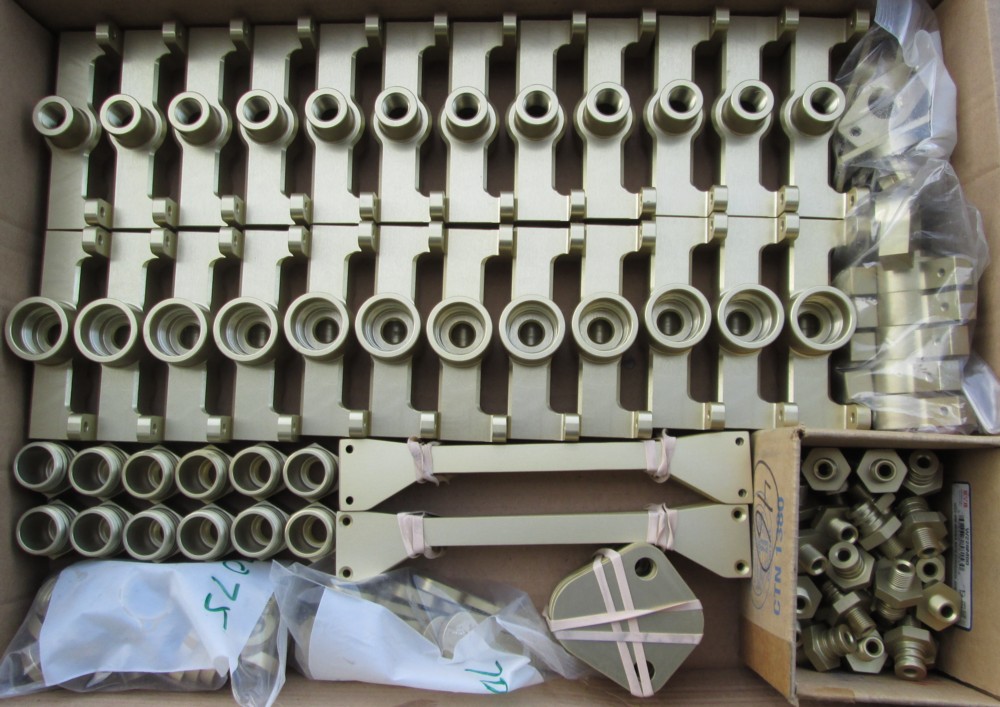 Fresh from the CNC shop and anodizer, fuel pump module and other kit parts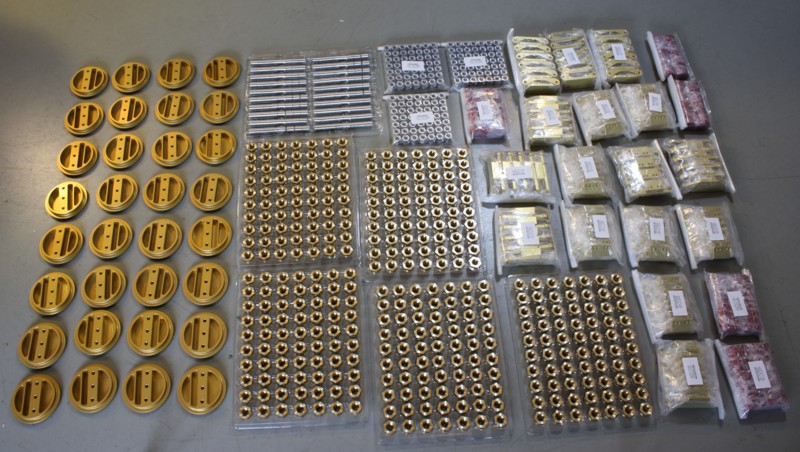 April 2020. As our product demand increases, we have to ramp up parts production.

Bare, panelized, EM-5 SMT ECU boards
YouTube video on how ECU boards are made
Circuit board design and software development all done in-house. Boards manufactured and robotically loaded, soldered and conformal coated to highest commercial standards (ISO 9001) by leading outside vendor. Backed up by a 3 year parts and labor warranty.
Video showing how some of our parts are assembled
---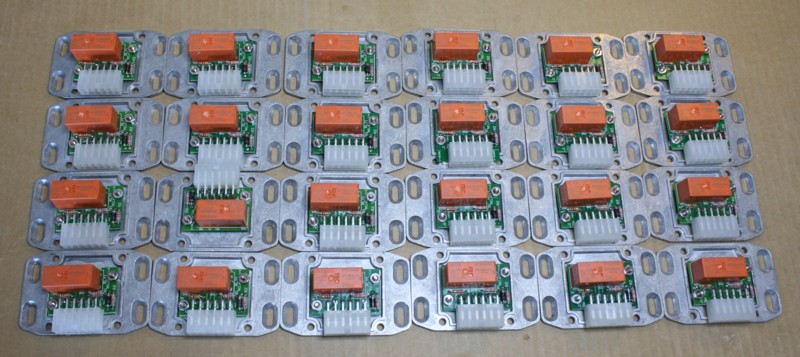 Relays for EM-6 under construction March 2023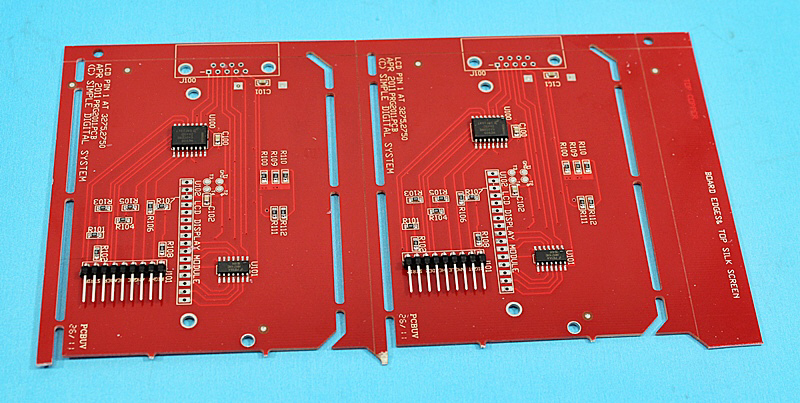 SMT programmer boards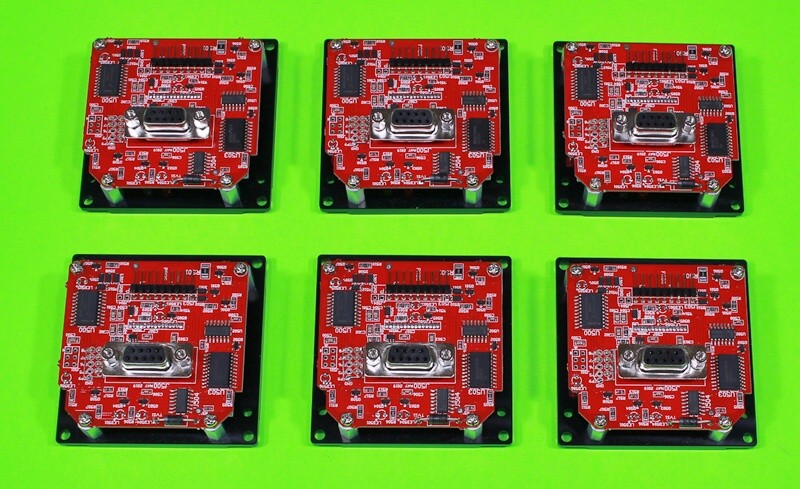 CPI-2 programmers under construction 2019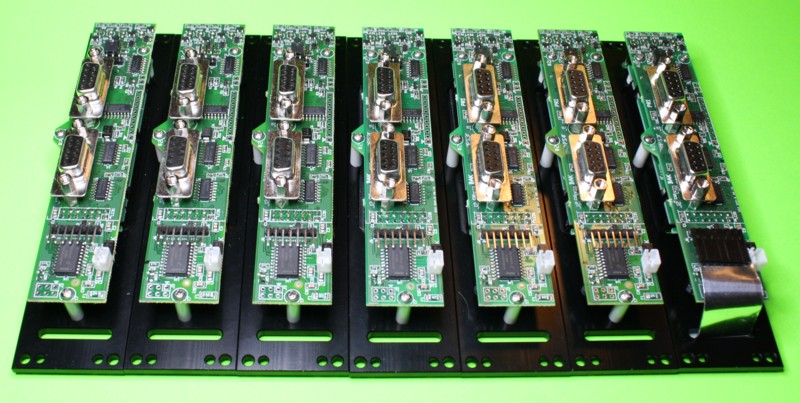 Design1 programmers under construction 2020


EM-56 ECU boards after initial inspection and conformal coating, ready for loading into enclosures, flashing and operational checks

Dec. 2016, new aviation-only EM-57 ECU boards in production with machine conformal coating applied
Automotive wiring harnesses are built using CSA or UL approved cable and wire. Aviation harneses are built using Mil Spec Tefzel wire.
Most connections to the ECU plugs are soldered and individually heat shrunk for strain relief and retention. Outer end connections are crimped for vibration resistance and strain relieved in Weatherpack connectors. Each sensor uses an individual, sheathed cable for ease of routing and abrasion resistance so that there is no rat's nest of separate wires.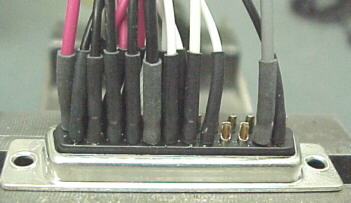 Auto harness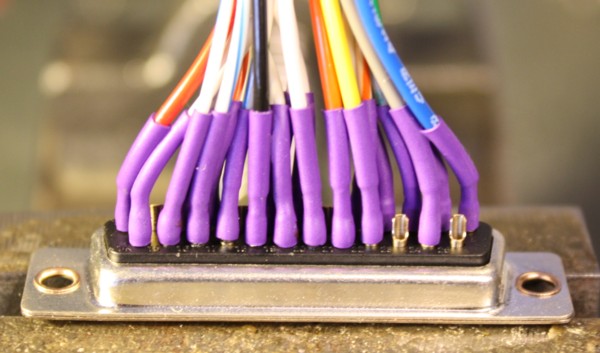 Aviation harness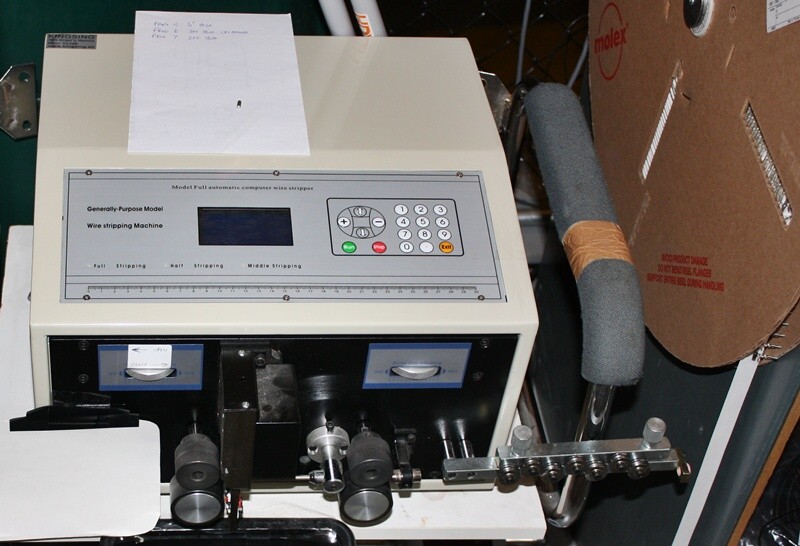 Automatic programmable wire cutting and stripping machine
---
Product Testing/ QC
During the development stages, we do cold and hot environment testing, EMI testing and severe current testing of the coil and injector drive components at maximum rpm for hours on end to ensure reliability. Our products then go through several standard QC tests before being shipped to the customer. All ECUs and coil packs are scope or bench tested individually to check for proper function. As each order is assembled, the ECU, wiring, sensors and mixture knob are tested together as a unit to ensure proper function. Each order has a tag with the system information and options listed. As components are picked or completed, they go in a dedicated order box with the tag.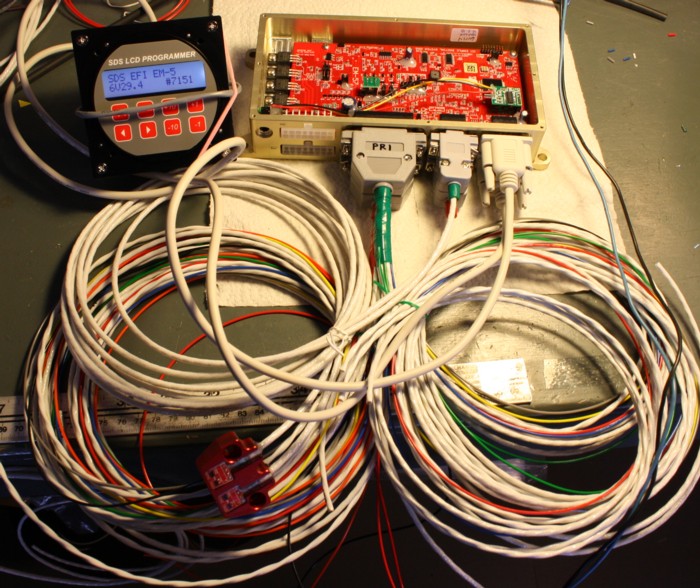 Dual aviation ECU system undergoing secondary function test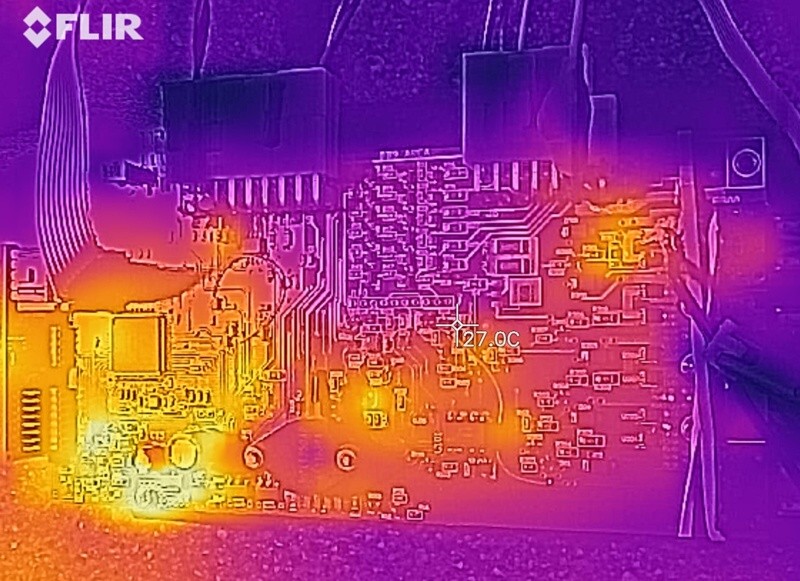 Thermal imaging tests on new CPI2 circuit board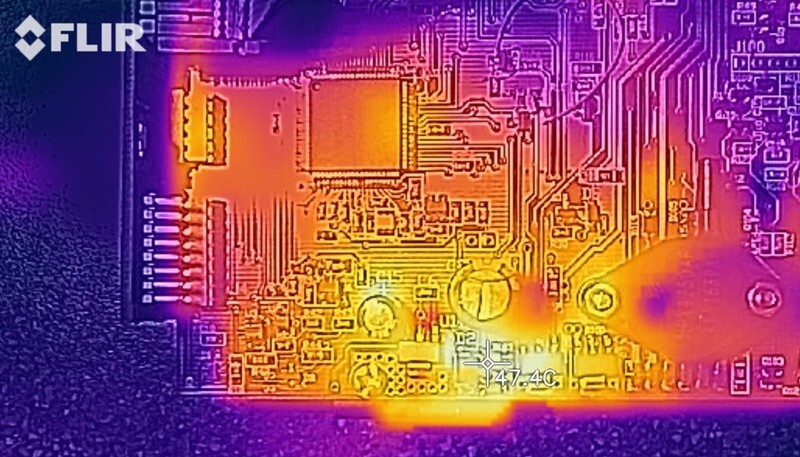 6F coil packs undergoing bench test

Scope testing ECU outputs
Short video of coil spark test:
In addition to bench testing, our products are continually tested on our own shop vehicles under real world conditions. We consider this very important to ensure the highest reliability of our products and allows us to showcase our technology. Lab testing just can't simulate all real world conditions, failure modes or first hand tuning and troubleshooting experience. Our fleet of vehicles has accumulated hundreds of thousands of kilometers of stock, performance and racing use with no system failures. Cold weather testing is accomplished in every day Canadian driving in temperatures down to -35C. Hot weather use is well proven in the deserts of the US and Middle East at +50C. Marine use has seen several systems submerged underwater for hours or days. When the ECUs were dried out on the dock for a few hours, they still functioned perfectly. Off road and rally use has pounded our ECUs over very rough terrain with very few problems. Multiple race wins and championships in the Baja 500 and 1000 races and punishing SCORE series show how tough our hardware is. Our 24 years in supplying systems for aviation use shows the confidence and extreme reliability of our units as does our 3 year warranty.
One ECU on a test bench ran for over 145,000 hours continuously with no problems.
---
Client Feedback
One of the most important tools we have to improve our products is feedback from the field. This not only allows us to bring out new features that our customers want but also to improve the software and hardware and identify problems that occur in applications outside of our normal testing means. We'd like to thank Tim Rodda, Ray Sedman, Mike Robinson, Ralph Inkster, Dave Anders and Rusty Crawford for their contributions, insights and experiences with SDS over the years.
---
Racetech/SDS Real-World Testing
Over the years, Racetech and SDS has owned various cars used for R&D and testing purposes. Collectively, these have accumulated nearly 1 million km running SDS EFI in the last 23 years.
---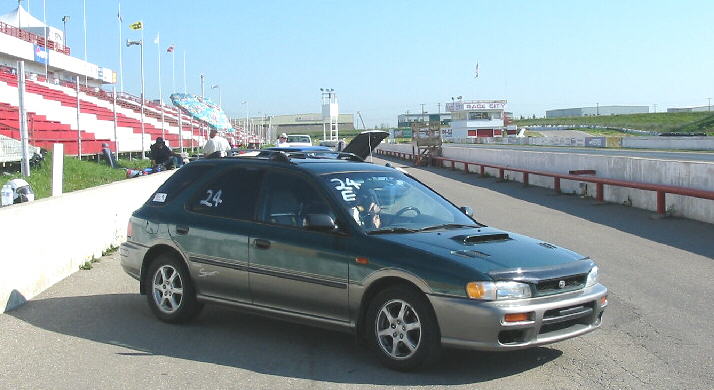 1998 Subaru Impreza. Powered by an EJ22 turbo. Owned by SDS. Used for track and street testing. Fitted with an EM-5 4F/ V29 software. Around 220hp at 8 psi.
More info
---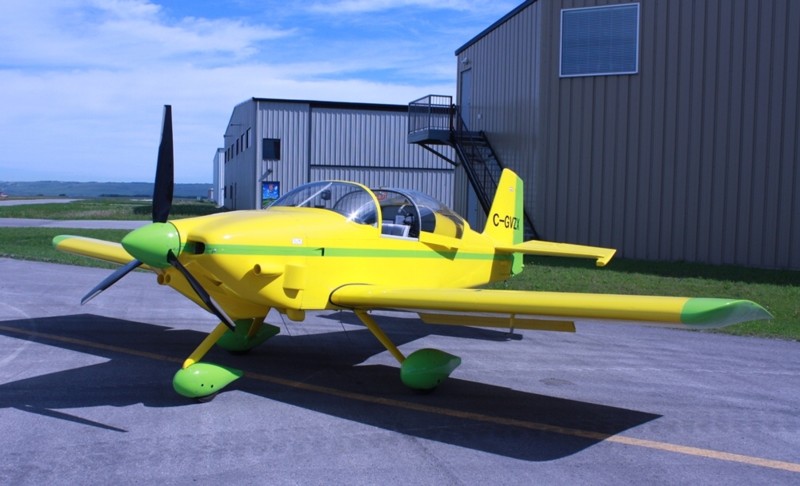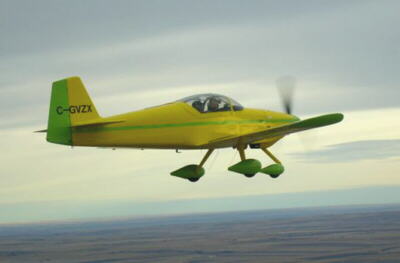 Our company owned EM-6 4F equipped/ turbo Subaru powered RV6A which is used for aviation systems testing/R&D. Details on this project at: RV6A Project
---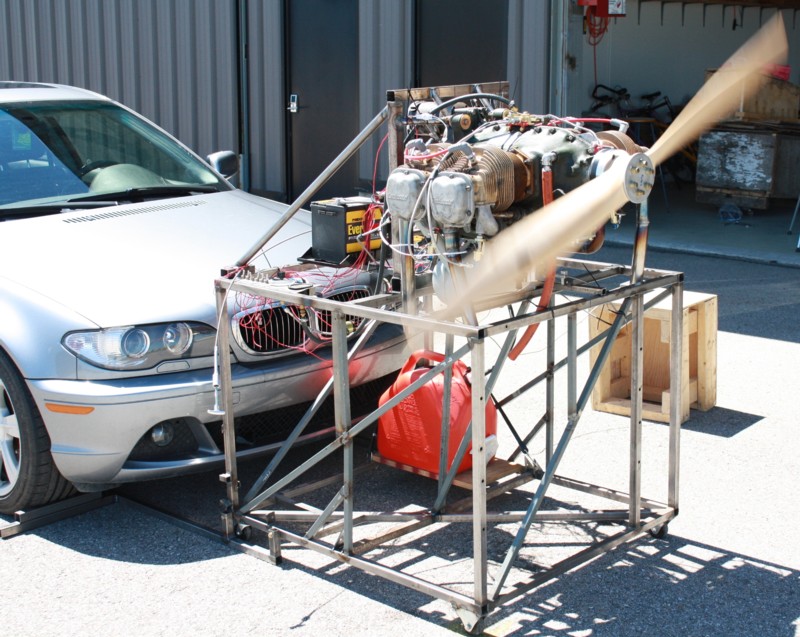 Our Continental O-200 engine used for ground testing SDS fuel and ignition components
---
How good is the spark on SDS ignitions some might ask? Here's a photo of an actual, badly oiled up plug removed from an SDS equipped engine. The ignition was still firing this one consistently with no misfire.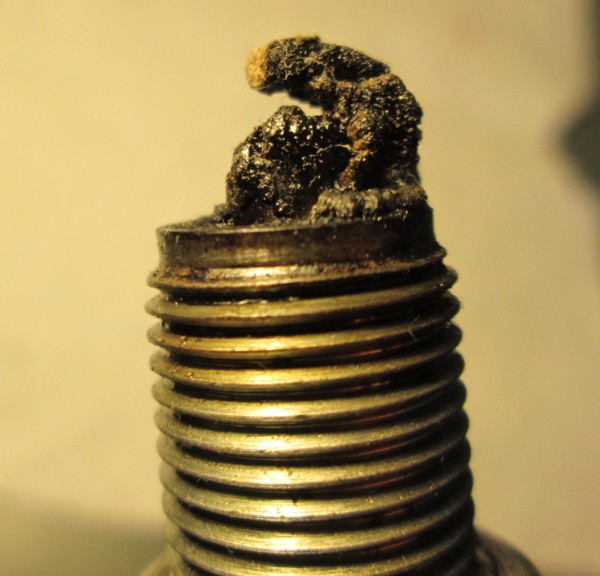 Short video of coil spark test:
---
Sales, Advertising and Marketing
Racetech relies primarily on internet and word of mouth advertising to sell our products. You won't see too many print ads for SDS. This strategy reduces advertising costs considerably which reduces the end cost to the customer. We both direct sell to the public and through our dealer network.
We have shipped systems to all corners of the globe with around 20% of total sales being outside of North America currently. We believe that this is due to customers embracing our reliable, easy to use system and our excellent service and tech support. With our unimpeded, fresh focus on the aviation market as of late 2017, aviation sales have spiked rapidly upwards, now accounting for 80% of annual sales overall. With that new energy and focus, several new products will be introduced for 2019-2020. We're excited about these and hope our customers will also embrace the new hardware and features, much of it based on their ideas and feedback.
---
Business Philosophy
Unlike some companies in the performance products and aviation world, we don't believe in sensationalism, BS or hype to sell our products. If something seems too good to be true in an ad, it probably is. We try to give you the facts and as much information as possible so that you can make an informed buying decision. This is a primary reason for our extensive web site. If we don't think that our product is suitable for your project or goals, we will tell you so. We realize that if you are not happy, that bad word hurts our future sales and reputation, which we have worked very hard to establish. A satisfied customer is more important to us than just a sale. We realize that our customers, in effect, sign our paychecks and try to treat them accordingly. Talk and hype without substance or track record in the industry is cheap. Real product and customer service reputations are only earned over time with real work.
We are proud to be long time Gearheads, being directly involved in racing and aviation since the late '70s. We like to see our customer projects run and fly because we've been down the same path and it's very satisfying to see your long hours come together into something you enjoy. The racing and aviation communties are full of fine people who share the same passion as we do. We are happy to have been part of the community for over 35 years.
When it comes to service and tech help, we are second to none. When you make an E-mail enquiry, you will always get a reply in less than 24 hours on weekdays and on Monday morning if over the weekend. We can give an exact quote on the order as well as shipping costs by phone or E-mail. We try to answer E-mail 6 days a week. We will give you phone tech help for as long as you need it and we don't make you wait on hold.
We don't BS people and we get right to work on your order once the funds are transferred. Most orders are on their way within 1-7 days unless we have a large backlog. We can provide you with an estimated shipping date before you order and supply your package tracking number. We will contact you if there is any delay in shipping for unforseen reasons.
This all sounds pretty good but being human, we do sometimes goof up. If we do, our pledge is to make it right ASAP, at our expense.
---
North America Production/ Buying Focus
Most of our products are sold within North America so we feel it is important to support businesses in the US and Canada rather than moving production and component purchasing offshore to save money. This results in higher costs than if we produced in Asia but helps preserve jobs and the economy here and give us better control over quality. We buy as much as we can from suppliers in the US and Canada and try to keep overhead costs low to be as competitive as possible. Some things are more important than profit margin, especially in the long term we believe. If you are considering buying cheaper products with less pedigree, consider the type of product and services you may be getting. Are they proven? Are there thousands in service? How is their tech support and customer service?
---
About our Website
SFZ
Our website is our primary marketing and information tool. It also allows us to update technical details and provide installation manuals online. We have a simple, straightforward approach on our site. Just like the EFI systems that we make, we don't believe in flash without function. To some of the people who say they don't like the "look" of the site, I say this is not an artsy website with fluffy graphics, it's an informational one. People coming here want to see what the hardware looks like, how it's installed etc. We receive an equal number of kudos praising the big photos which don't jump down the page while loading, no thumbnails to click etc. They like the big links to their specific areas of interest, the fast loading, no analytics slowing it down etc. We get about 50,000 visits (not hits) to the site per month.
Our site is all HTML, there are no scripts or animations bogging things down. We use contrasting type on light backgrounds so it is easy to read. We don't use solid title graphics which waste ink when printing. We don't use flashy or moving graphics/ photos which waste time downloading and are basically useless and very annoying. We don't place banner ads on our site. We try to keep image files reasonably small for fast downloading. Finally, we don't add code to create nag screens or pop-ups to other sites.
We feel that a website should be like a book with pictures. Click on the page that you want and read it in a vertical fashion. It should contain factual, useful information which is broken down into logical sections. It should be updated frequently with dates listed at the top of the home page. We will continue to use this philosophy in the future until we think of something better. The narrow photo layout makes for easier viewing using portable devices. Given the vast size of the site (over 600 pages) it can sometimes be difficult to find what you want. There is no way around this unfortunately. Use the CONTROL F command to help locate certain words on that page.
We don't have a Facebook page as we don't like the constant security and privacy scandals nor the direction this service has taken in censorship and free speech. We frankly don't want any part of these things.
---
E-mail response
We treat E-mail querries like telephone calls if we can by answering them as soon as possible. We check our E-mail first thing in the morning and usually at least 5 more times during working days. Whenever possible we also check it on weekends. In this electronic age, we feel that these things need to be answered in a timely fashion, not discarded or forgotten about for several days as many companies seem to do.
---
History
Racetech has been in operation since 1987 and is a privately owned corporation. Our main focus then was building cars and performance engines for street and road racing. We prepared and fielded several cars in several different classes until 1994 winning every class at least once. In MP2, a class spanning engines from 2.3 to 3 liters, our cars won the class every year of its existence. Most engines that we raced were turbocharged 4 cylinder types so we have considerable experience in this field. We have been turbocharging engines for over 40 years and built our own engine dyno and cylinder head flow bench for serious R&D work.
In 1990, preliminary work began on a programmable EFI system designed from the outset for turbocharged engines to replace the standard Weber type carbs being used. In 1992, this system was applied to a 1.7L turbo Toyota installed in a Datsun 240Z road racing car. Results were immediately encouraging with at least 1000 rpm being gained on the lower part of the effective power band over carbs with no loss in top end power.
Following many ergonomic improvements, we introduced the EM-1A in late 1993. The A model was followed quickly by the improved B,C,D,E and F models by 1996. In 1997 the new, single chip EM-2 was introduced along with our EIC.
The EM-3 line was introduced in November 1999. It featured a host of hardware and software improvements for improved flexibility in programming and easier installation plus injector drivers were internalized. Installation and programming manuals have been expanded and improved based on customer feedback. New versions of software were released periodically to expand programming flexibility and increase noise rejection. A new microprocessor controlled LCD programmer was introduced in the summer of 2002.
The EM-4 was introduced in mid Sept. 2002. The EM-4 installation and tuning manual has been extensively re-written with clearer instructions, photos and a larger troubleshooting section to aid customers.
On Jan. 1, 2005 V14 software was released offering AFR data logging vs. rpm and nitrous ignition retard capabilities at no extra charge. This was in response to customer requests for these features.
In April 2006 we introduced several new products specifically for the experimental aviation market- a bolt on Hall sensor and mount for Subaru EJ series engines, a fuel and spark control system for Suzuki G10 conversions and a 3 1/8 panel mount programmer.
In the Spring of 2007, V16 software was released with improved AFR data logging and diagnostic features including the ability to drive a check engine light, plus Lean Warning and the ability to add fuel automatically if a lean condition is indicated.
Feb. 10 2008- V17 software was released with improved ignition timing software and built in two step ignition rev limiting.
Sept. 2010- SDS is first EFI system to win Gold championship at Reno
Dec. 2010- we are now supplying ECU circuit boards featuring SMT instead of through hole components.
September 2011- we introduced the EM-5 SMT ECU with a faster microprocessor and more memory.
Feb. 2014- testing and releasing new V23 software with improved ignition code, MAP smoothing code, new code for gauge mode operation.
April 2014- testing and releasing new V24 software with improved RPM error code filtering
August 2014- testing and releasing new V25 software with multi channel data logging, digital dash display to PC. Released dual fuel pump module for the aviation market.
Jan. 2015- released new dual board ECU enclosure and PGU switch box for aviation applications. Released lighter weight ECU boxes in response to aviation market feedback.
May 2015- introduced new stand alone ignition system (CPI) for carbureted and mechanically injected engines. Releasing new CNC'd parts for Jabiru, Lycoming and Rotax engines to make system installation easier for customers.
July 2015- released improved V25 software featuring new acceleration enrichment code for improved throttle response and cold starting on aviation applications.
October 2015- introduced dual ECU aviation programmer board and software so single programmer can access both ECUs for aviation applications.
November 2015- introduced the 3rd iteration EM-5 EM56 ECU board with onboard coil subdrivers, more circuit protection and additional analog input channel.
November 2015- introduced V25.7 software to go with the new EM56 ECU board.
Jan. 2016- introduced V26 software which features the World's first cockpit adjustable, individual cylinder fuel trim for aviation and new 100rpm increment programming for direct drive aircraft engines.
Feb. 2016- introduced V26.1 software which adds internal fuel flow output to aviation engine monitors, emulating mechanical flow meter signals.
May 2016- introduced V27 software which adds user programmable cranking ignition retard
Oct. 2016- introduced V29 software which adds baro compensation, new gauge mode default select, new temp sensor pairing functions, improved cold starting code, new lean of peak switching options
Nov. 2016- introduced V29.1 software which improves MAP sensor accuracy
Dec. 2016- introduced EM-57 ECU board with onboard baro option, machine conformal coating of board replaced hand applied coating done previously. This board was designed specifically for the aviation market.
April 2017- introduced V29.2 software with wrap around programming protection for RPM and MAP parameters
June 2017- introduced V29.3/4 software.
July 2017- introduced our SDS Aero Billet Lycoming flywheels.
Aug. 2017- introduced V29.5 software and hardware for adjustable LCD brightness and contrast settings for the aviation programmer.
Dec. 2017- introduced SDS Aero billet valve covers for Parallel Valve Lycoming engines.
May 2018- introduced SDS Aero billet O-ring sealed induction flanges for Lycoming engines.
Sept. 2018- introduced SDS Aero billet valve covers for Lycoming angle valve engines.
Sept. 2018- SDS wins second Gold Championship at Reno.
Feb. 2019- introduced V30 software for EM-5 ECUs.
March 2019- introduced 2nd generation CPI-2 ignition system for aircraft.
Sept. 2109- SDS wins third Gold Championship at Reno.
Dec. 2019- we introduce new slim style Design1 Aviation programmers for EM-5/ EM-6 ECUs.
April 2020- introduced V31 software for EM-5 ECUs, increasing RPM Fuel Value capability for longer pulse widths at high rpm.
Feb. 2021- Released V32 software for EM-5 ECUs, with MAP offset capability.
June 2023- Released the EM-6 ECU with new data logging, closed loop and diagnostic capabilites
---
For sale: CureZone2 UV source. New bulb. $500US OBO. racetech1@telus.net
---
Home | Product Specifications | Programming and Installation Manuals | SDS Advantages | Price List/Shipping | Dealer List/Links | Tech Page/FAQ | Project Page | Sample fuel maps | About Racetech | Hardware | CPI | Aircraft |