Superior Design= Superior Performance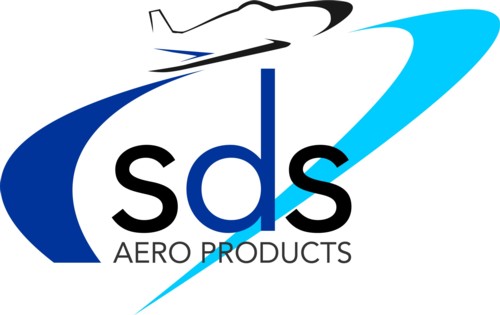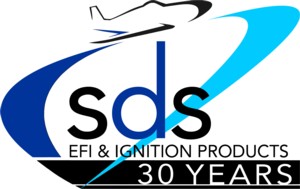 Phone 403-671-4015
E-mail:racetech1@telus.net
Last updated Oct. 23/19
---
***Please note that SDS Aero products are only for use on Experimental/ amateur built aircraft. Not for use on certified aircraft.***
---
SDS CNC'd Billet Parts for Aircraft Engines. When only the best will do for your aircraft.
With our design and machining backgrounds, we've designed many top quality, custom machined parts with our machining partners to go with our systems, dress up your engine and improve reliability. Below is a small sample of the over 44,000 CNC'd parts made over the last 20 years. Most are anodized for lasting appearance and corrosion resistance. Our 3 machining partners have over 75 years of CNC machining experience. We make over 100 different parts at this time.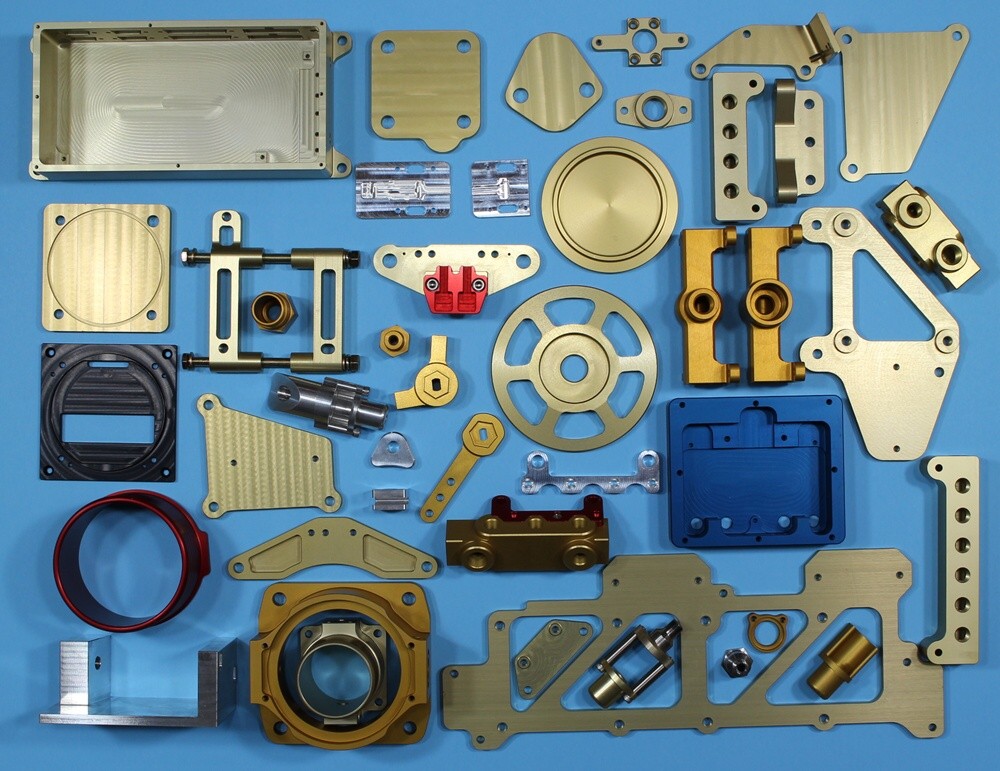 ---
Ordering
To place your order, it's best to email or phone us to discuss your individual needs. We'll get a list of all your details, colors, options etc. and then quote you. You can then pay by Visa or Mastercard, wire transfer or E-transfer for Canadian customers.
Phone 403-671-4015
E-mail:racetech1@telus.net
---
Lycoming Specific Parts
Billet valve covers for Lycoming angle valve engines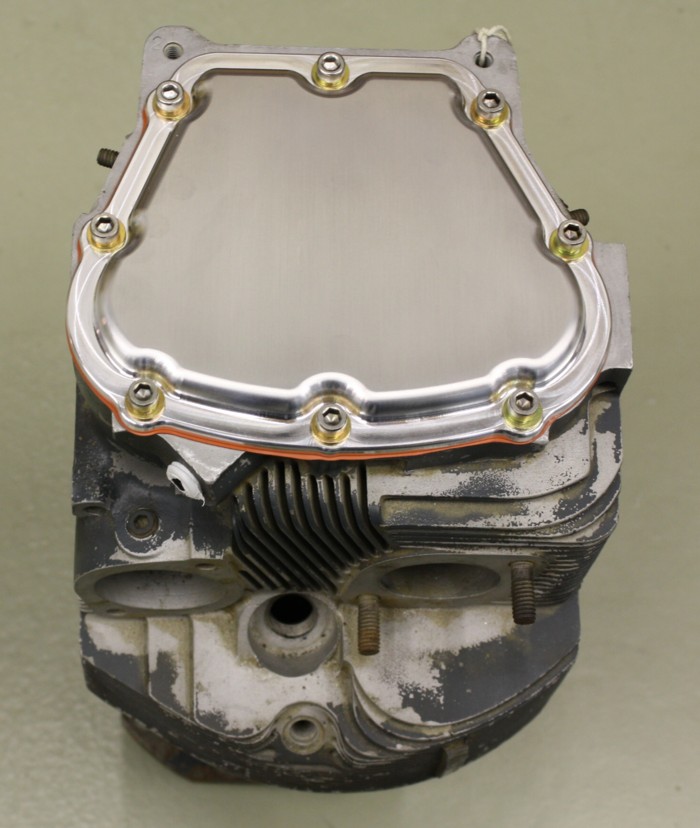 SDS Aero valve covers machined from 6061-T6 billet. 184 grams vs. 236 for the stock steel covers and gasket.

Controlled gasket crush design means no more leaks or loosening fasteners.

Available in anodized finish- red, gold, clear, black. $120US each. Sold only in sets of 4, 6 and 8 covers.

Complete set for one cylinder includes 2 custom silicone gaskets, stainless Allen screws and AN washers
---
---
SDS Aero O-ring Sealed Induction Tube Flanges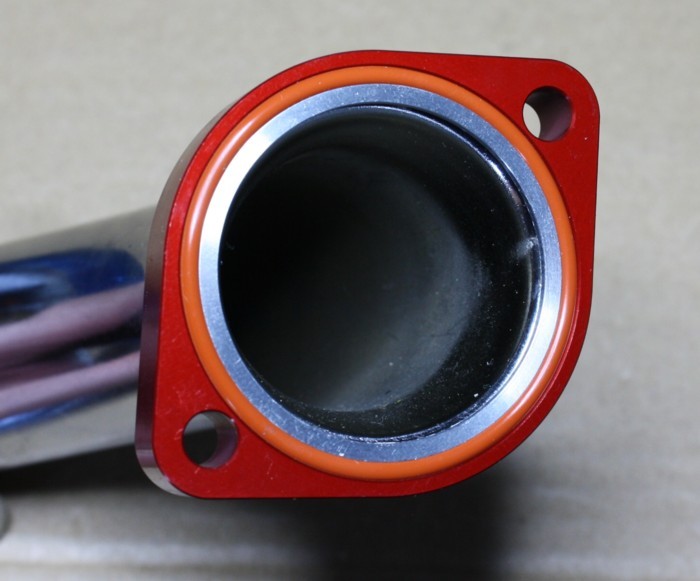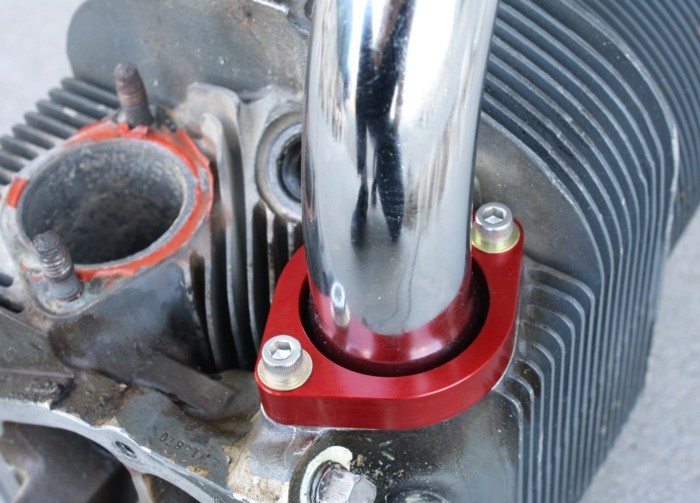 CNC'd billet flanges bolt down flat metal to metal so there is no more flange distortion, no more leaky gaskets and no more loose bolts. These use an COTS silicone or Viton O-ring instead of the dated paper gasket.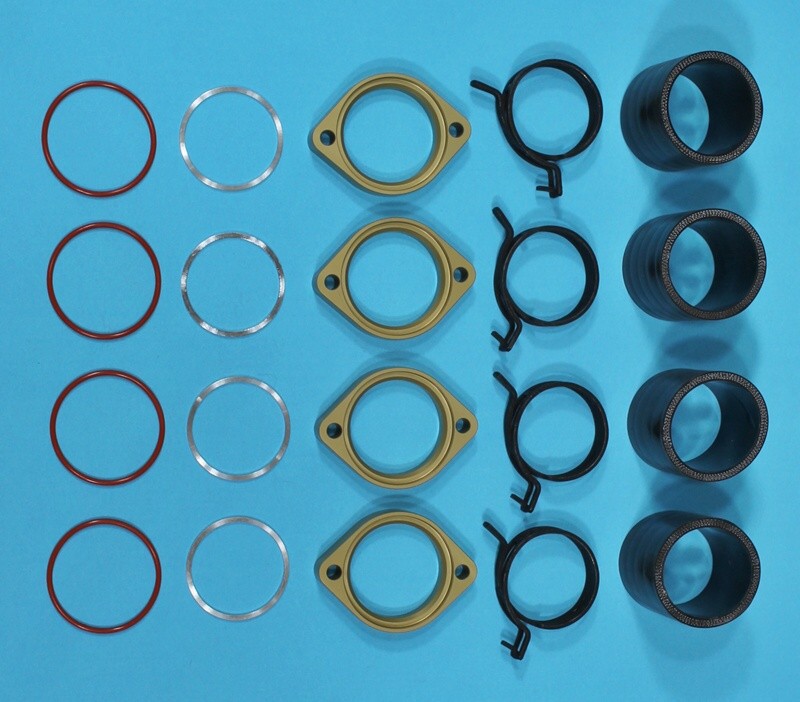 Complete kit for 4 cylinder engines includes flanges, O-rings, support ring, silicone or rubber hoses and 2 constant tension clamps per tube. (gold anodized shown)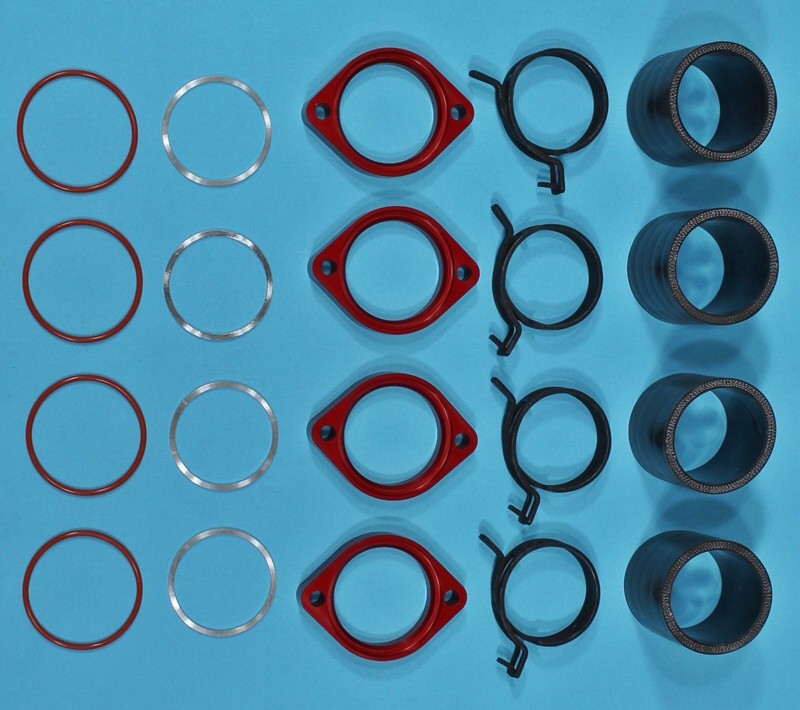 Red anodized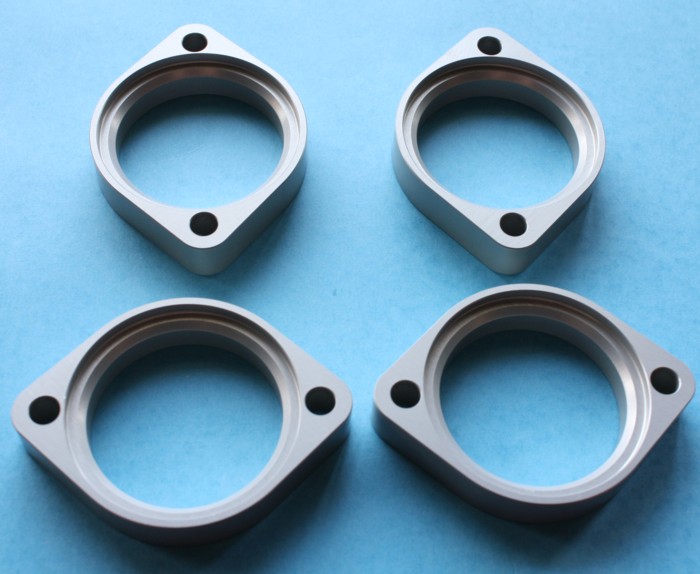 Clear anodized
Silicone hoses and O-rings are only provided for EFI engines where no fuel is present in the tube. Carbed and mechanically injected engines are supplied with standard rubber hoses and Viton O-rings.
Please specify carb or fuel injection, 1.5 or 1.75 induction tubes and flange color desired (red, gold or clear).
Please note that angle valve engines must have the induction tubes cut to remove the factory flange and install the SDS ones and then re-welded. On parallel valve engine induction tubes, the old flange can just be slid off and replaced with the SDS one as long as your max tube diameter is under 1.80 inches. Please check if you're not sure before ordering.
Price $60US per cylinder for Parallel Valve engines, $50 for 390/580 Angle Valve FI engines with factory O-ring seals at the sump connection (no clamps or hoses needed). Only sold in sets of 4, 6 and 8 pieces.
For Superior Cold Air Induction setups use 2 inch hoses. Be sure to mention if you have these. You'll have to cut and re-weld these tubes. We can't supply any hoses or constant tension clamps for the larger Superior tubes at this time.
---
Lightweight Billet valve covers for parallel valve Lycomings
Viton O-ring seal. No more leaks or loosening fasteners. Only sold in sets of 4, 6 and 8 pieces. The Gen 2 covers will fit both OEM Lycoming and Superior cylinders now. You may have to trim your baffling sheet metal to clear these covers as well.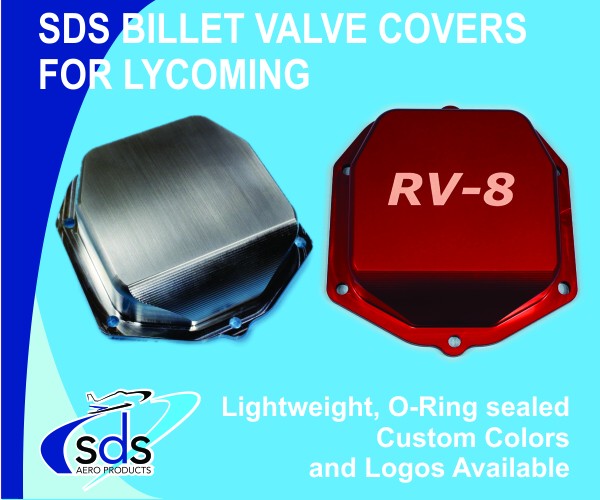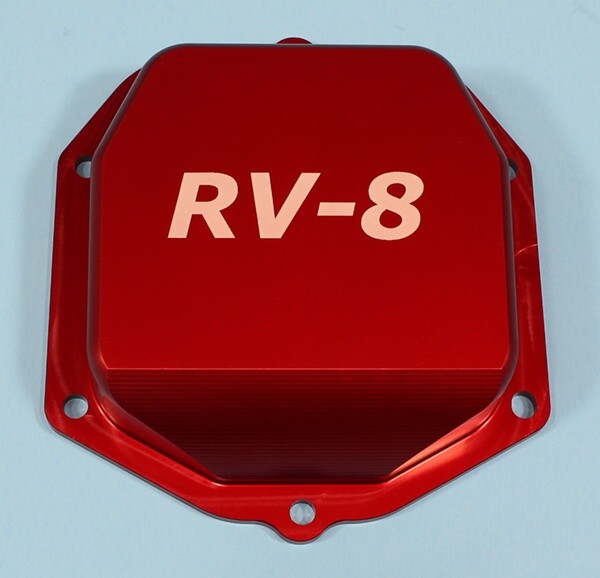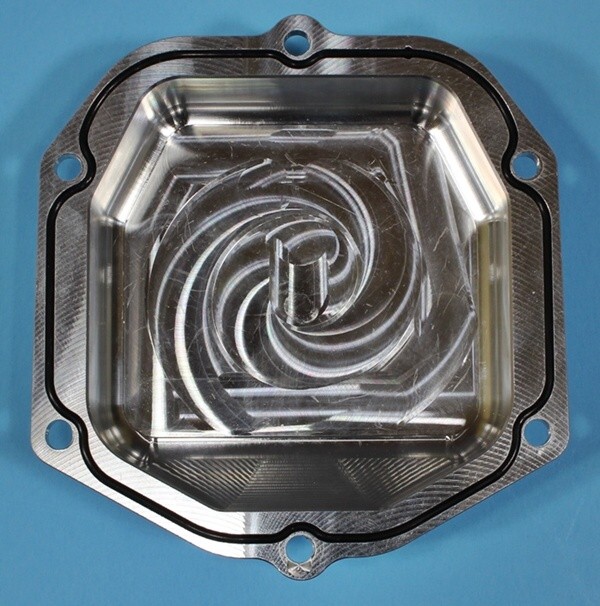 Red anodized finish with laser etched logo.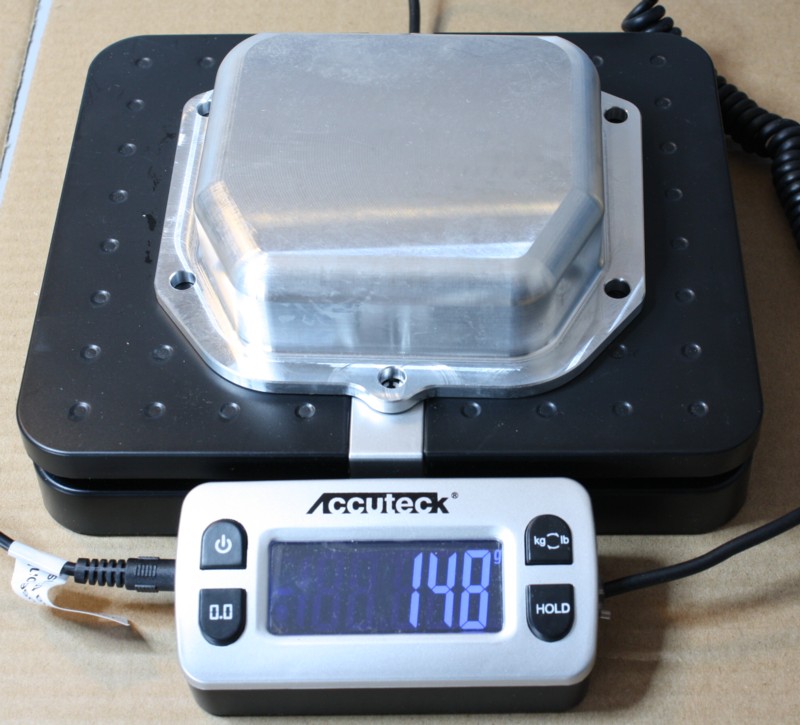 Gold anodized above with CNC laser etched logo. About 20 grams lighter than popular chromed steel aftermarket covers. Available in gold, red or black anodized finish and a variety of powdercoated colors.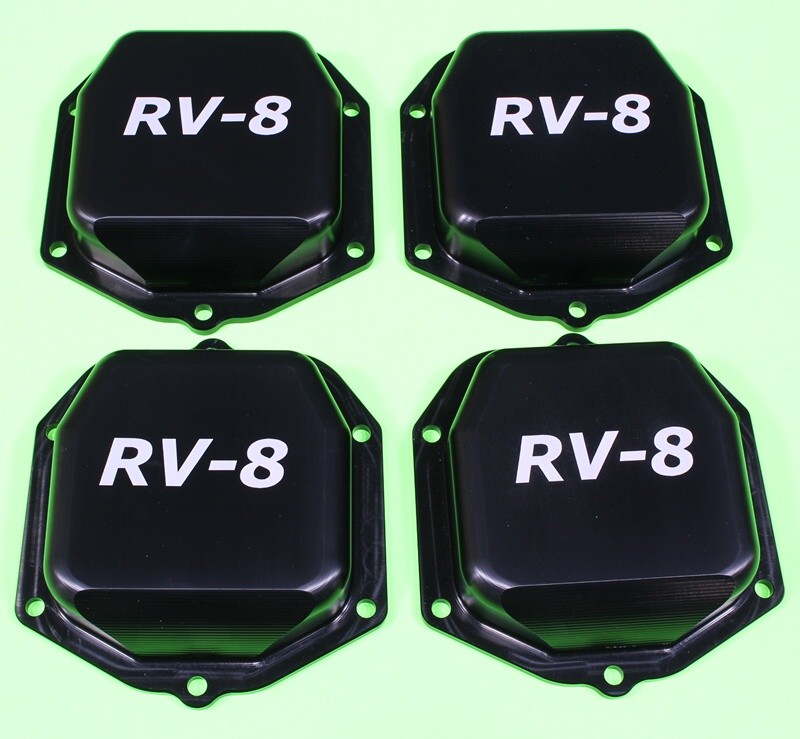 Set of four, black anodized with laser etched logo

Hardware included with each valve cover. Price is $120US each in anodized finish. We can custom laser etch a logo on them for an extra $12 each (set of four) or $10 each (set of 6).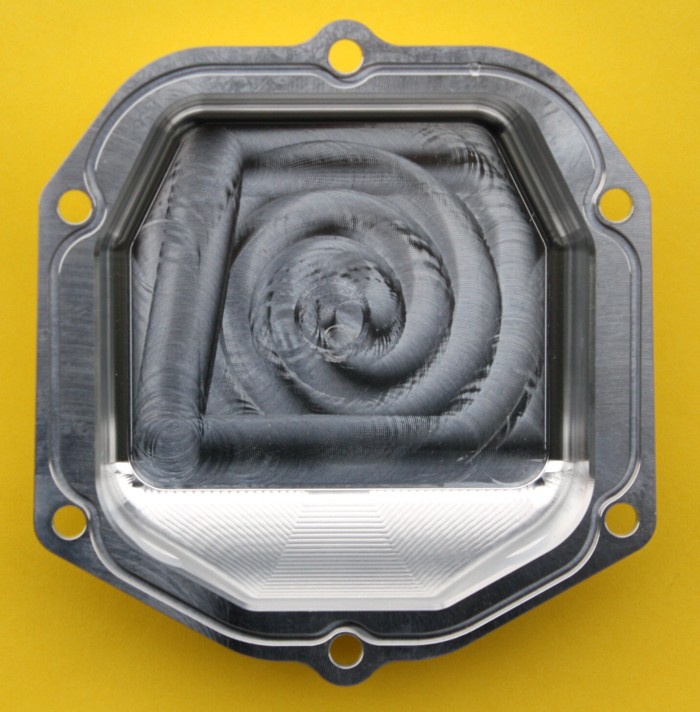 New Gen 2 covers now fit Superior cylinders as well as Lycoming
Video Installing O-rings on SDS Lycoming valve covers
---
Flywheels for Lycoming engines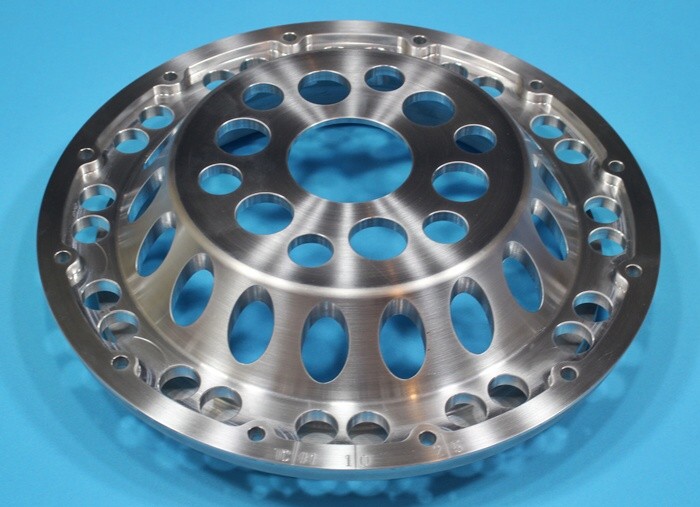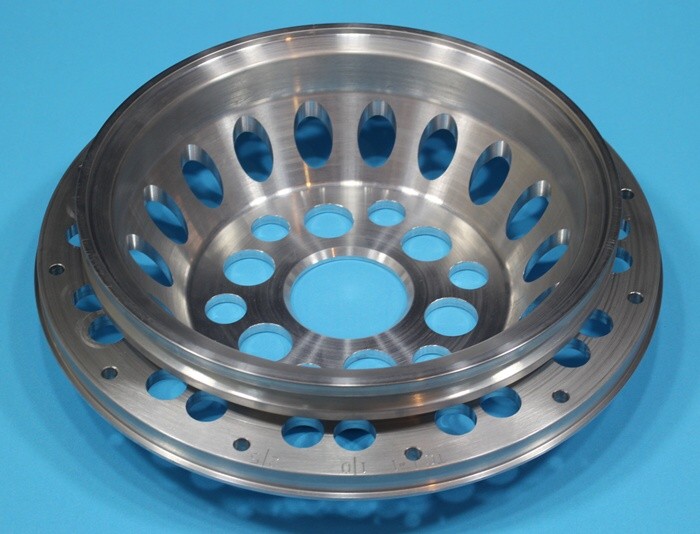 Machined from 6061T6 billet, they are about 1 pound lighter than the stock Lycoming piece. Available in 5/8 and 3/4 inch drive lug versions with the 149 tooth ring gear. 8 7/16 ID, fits 320,360, 540 engines and most other clones. These won't crack or be out of balance like some other lightweight flywheels from our competitors. Available with SDS magnets installed $680US, without magnets installed $650US. Comes with ring gear installed. For O-360 with 3/4 inch lugs, Lycoming PN is 77579 or LW-16471. For O-320 engines with 5/8 drive lugs, PN 76628. Please check that these PNs are compatible with the engine model you have before ordering.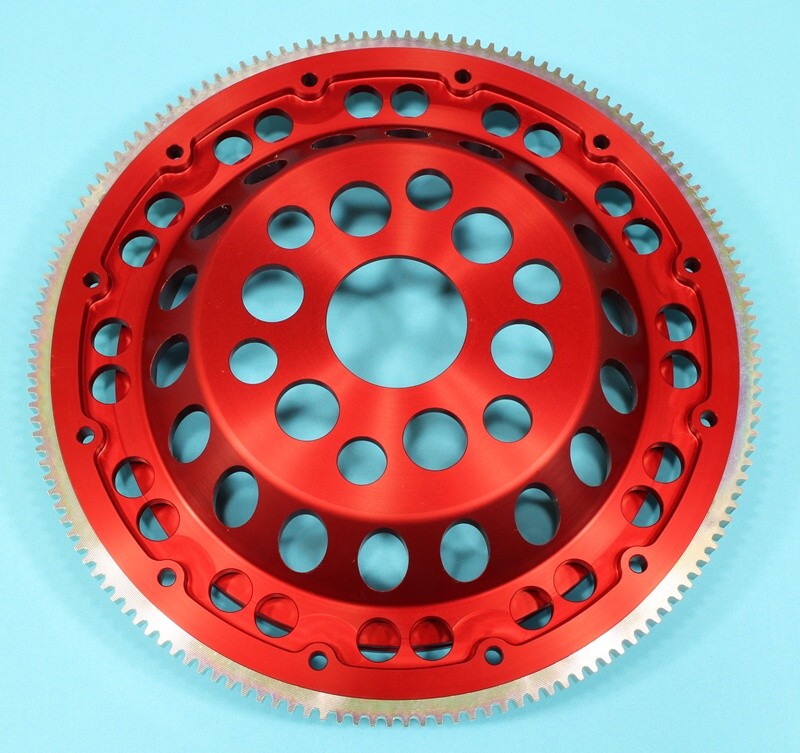 Our flywheels are now available anodized in red, gold or clear for $40 extra.

Clear anodized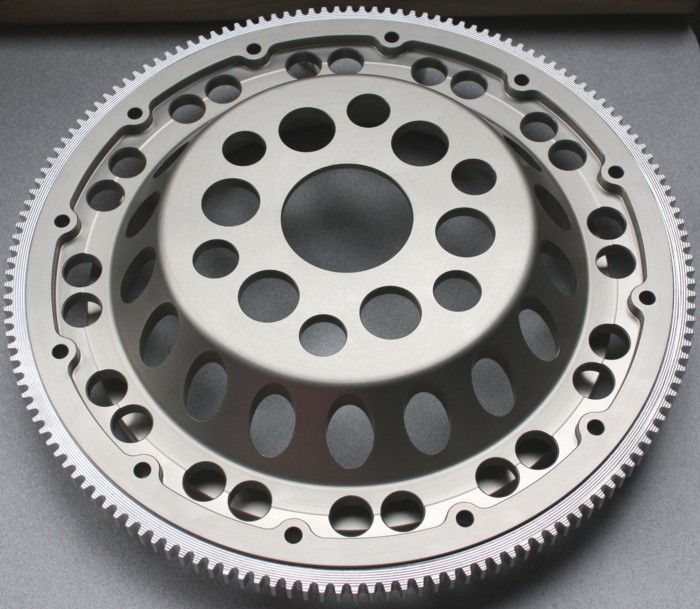 Video on our flywheels: Click here
---
SDS Dual Fuel Pump Modules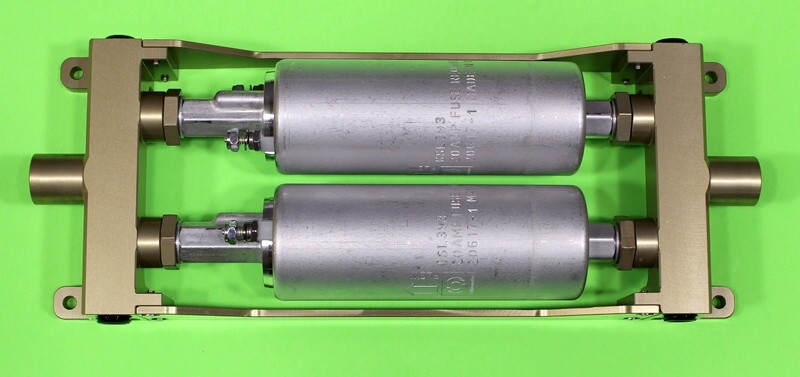 SDS dual pump module. The gold standard. Mounts twin genuine Walbro pumps. Anodized 6061T6 body resists oxidation and corrosion, 7075T6 fittings are double O-ring sealed (genuine Viton) for ultimate strength and reliability, straight flow path without restrictive banjo fittings. Mounts drilled for AN3 bolts- unthreaded, a variety of 1/4 NPT ports available for different fuel line connections and pressure measurement, stainless steel hardware. Price $600US with pumps for up to 300hp. $655US with pumps for up to 400hp. Weight as shown is 2 pounds 11.7 oz (1240 grams). Supplied with 4 1/4NPT plugs. No dealer discounts on these items. This is our original design and others have copied it now. Compare our pump module to our competitor's design which puts the fuel connections under mechanical stress when mounting.


Side view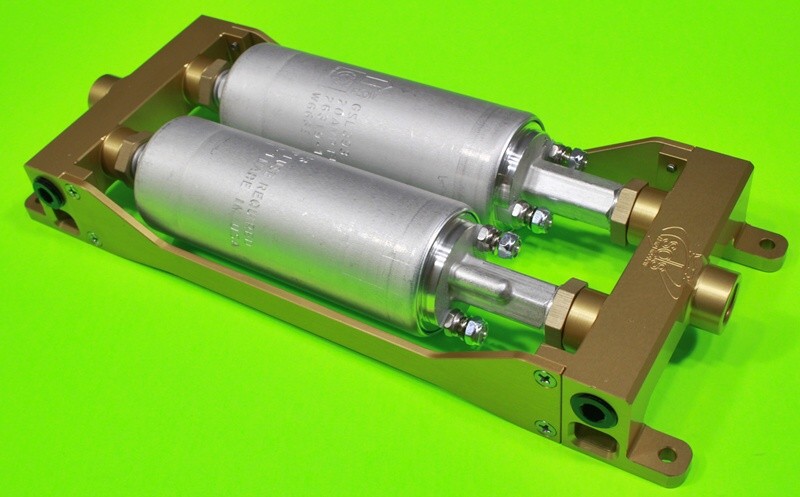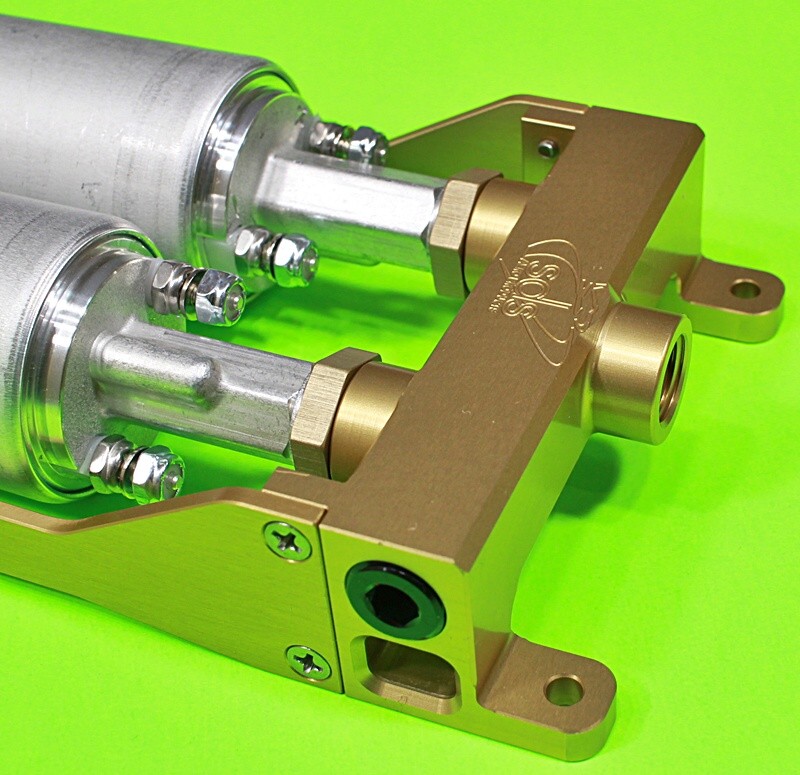 Lightweight design, superb machining, anodized finish for long lasting protection and apperance
---
Spark Plug Adapters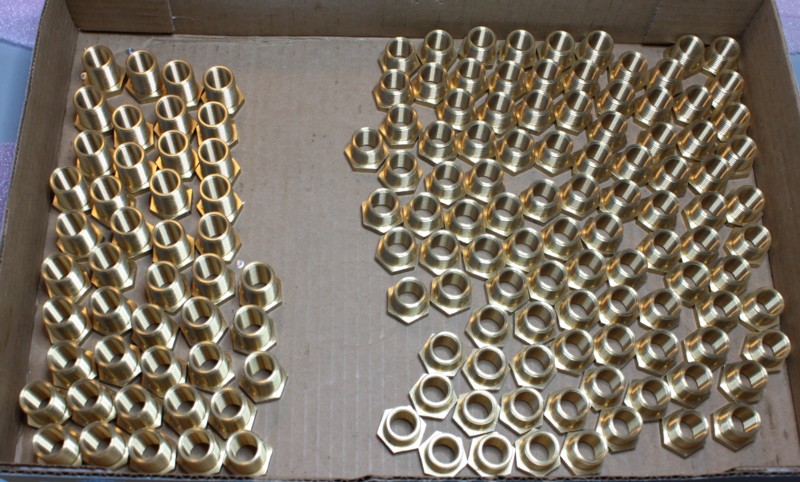 Long and short reach plug adapters. $15US ea for short ones, $18US ea for long ones.
---
Other CNC'd Parts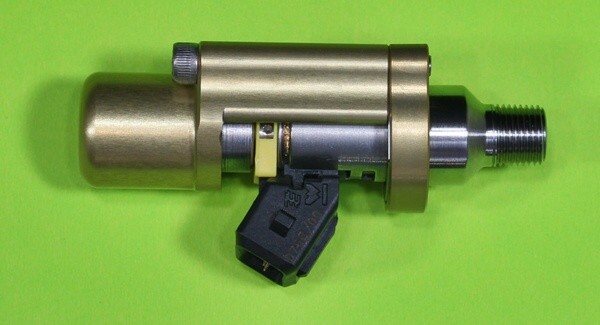 Boss for parallel valve Lycoming engines mounts EFI injector in original injector hole. Threaded adapters have 4 times the tensile and yield strength and many times the fatigue resistance of our competitor's 7075-T6 bodies at 400F.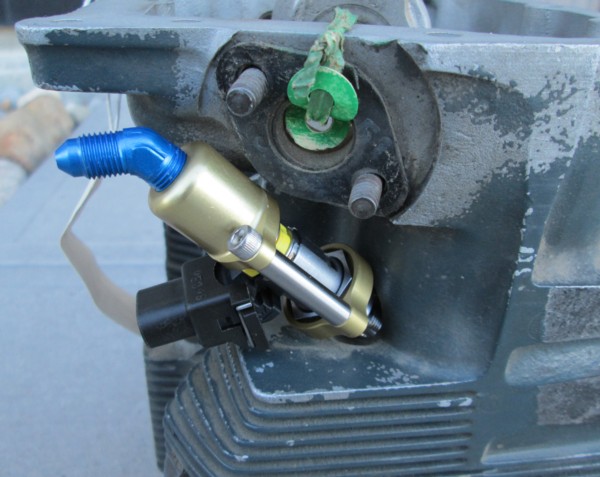 New design top mount injector bosses for angle valve Lycoming engines. These have not been tested to fit on aftermarket heads such as ECI at this time. Our mounts don't require machining of the head as with another aircraft EFI brand. These parts are only sold with the purchase of a complete SDS kit.
---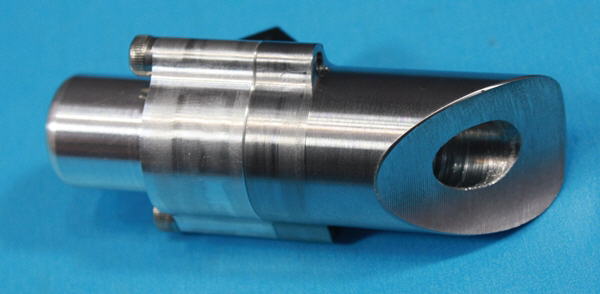 Small style injector bosses available with steel or aluminum bases. Threaded for 1/8 NPT fuel inlet fittings. Suitable for Lycoming, Continental, Rotax and Jabiru installations. Require TIG welding to attach to induction tubes.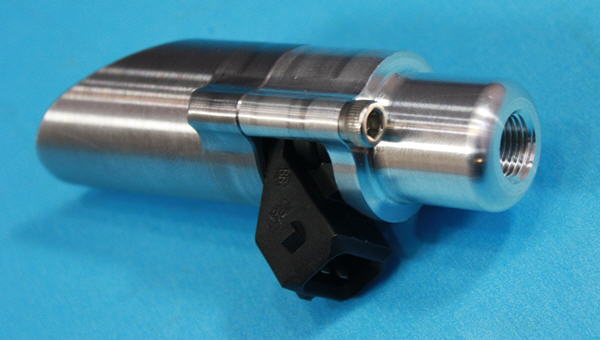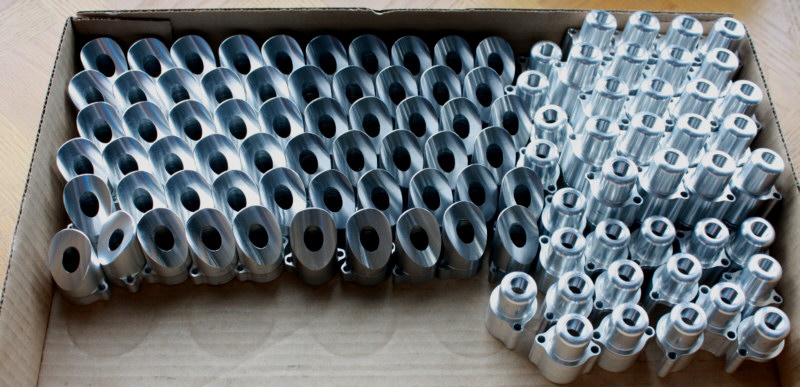 Production bosses in steel and aluminum for Jabiru, Rotax, Lycoming and Continental engines
---


Our line of billet throttle bodies, left to right- 80mm, 60mm, 45mm, 40mm

Billet 80mm throttle body to replace Bendix RSA-10 and AFP FM-300 servos when converting to EFI. Horizontal mounting.
Air horn accepts 3.5 inch SCAT hose, 3.5 inch ID K&N filters or 3.5 inch ID Silicone hose couplers. 6061T6 construction, stainless steel shaft riding on sealed roller bearings, 7075T6 throttle arm, brass butterfly, accepts OEM Bosch TPS, O-ring sealed air horn to body and flange to sump. Under 2 pounds and only 3.625 inches high. Integral throttle stop. Stainless hardware.
---
---
Billet 45mm throttle body designed for engines in the 60-120hp range. Common applications would be VW, Conti O-100, O-200, Jabiru 2200, 3300, Subaru EA81, Suzuki 1.3/1.6, Rotax 912 etc. The body is 6061-T6, throttle arms are 7075-T6, shaft is 304 stainless and blade is brass. Arms are available for either vertical or horizontal mounting. Optionally mounts a genuine Bosch TPS. The engine side has an O-ring groove for sealing and is mounted with AN3 bolts. Air side snout is 2 inches OD to take common K&N filters or SCAT tubing. Weight as shown with TPS is 240 grams.
Here is a photo of the 45mm TB anodized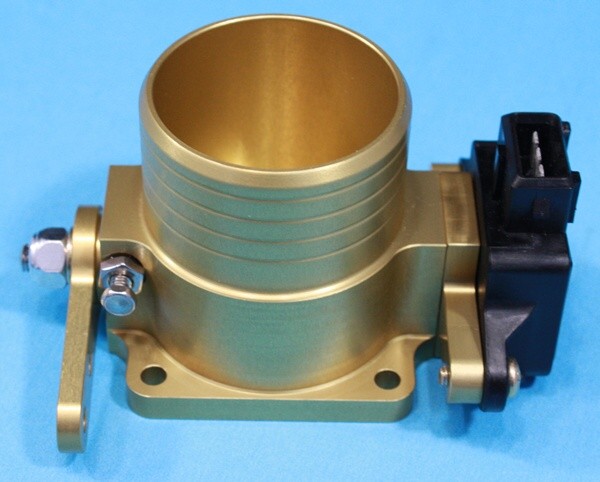 Our throttle bodies bolt up the the manifolds with no adapters like our competitor uses. Our designs are therefore lighter and more compact.
---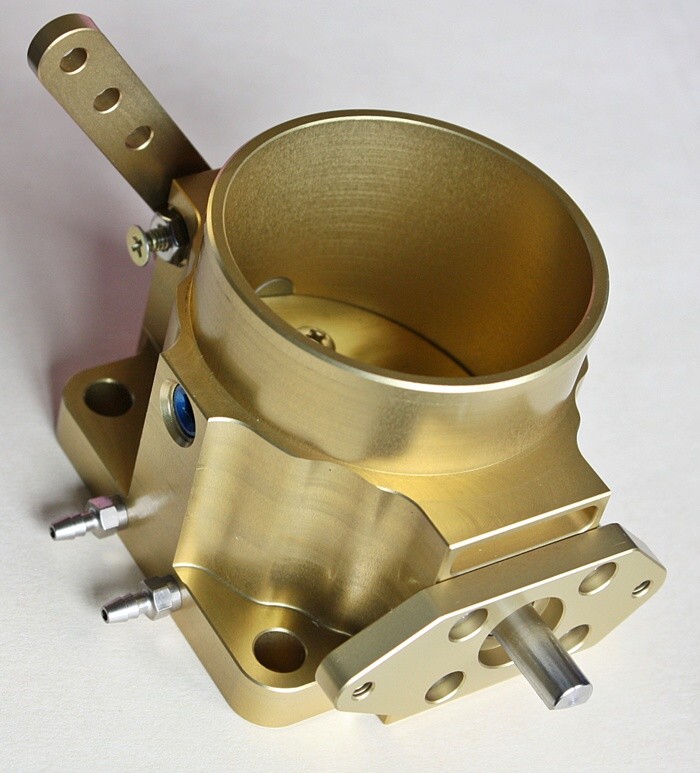 New billet 60mm throttle body available for engines up to 260hp. Fits most engines which had RSA-5 servos and carbed Lycoming O-320, O-360 and O-540s.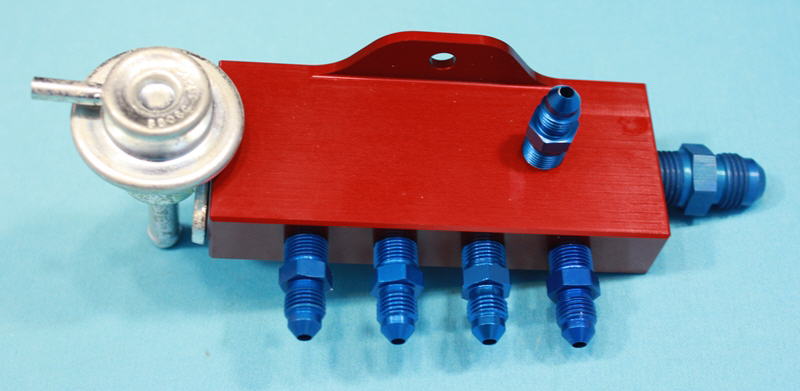 Fuel block with integrated fuel pressure regulator. 1/4 NPT inlet, four 1/8 NPT outlets plus one 1/8 NPT port for fuel pressure tap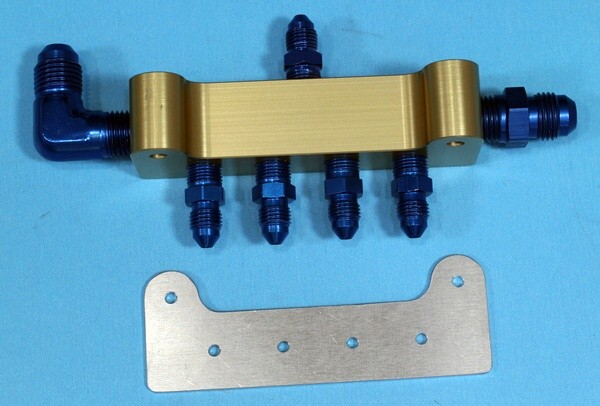 Fuel block for Lycoming engines mounts to rear baffle sheet metal. Comes with drilling template. Mounts with two AN3 bolts. 1/8NPT outlets and fuel pressure tap on back side. Side entry and exits for fuel in/out 1/4 NPT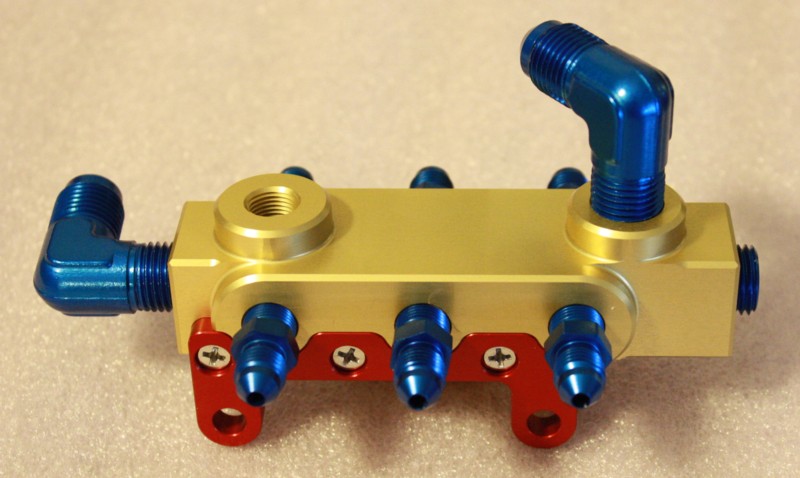 Center mount fuel block for 6 cylinder Lycoming engines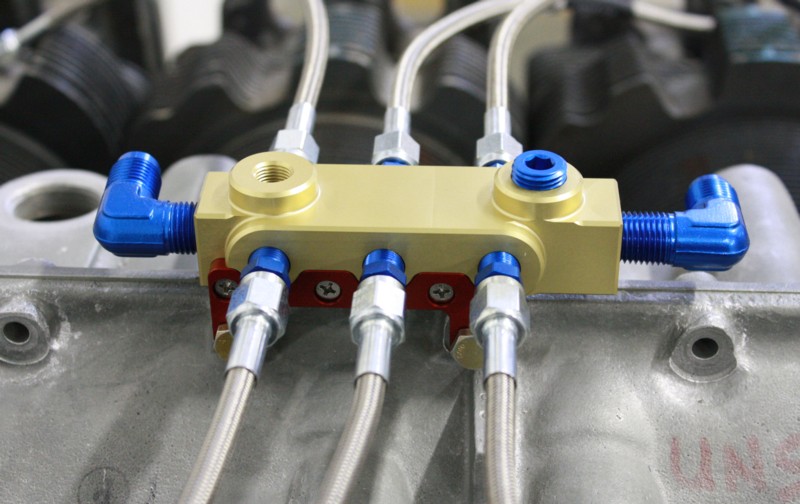 Shown with -3 stainless braided lines connected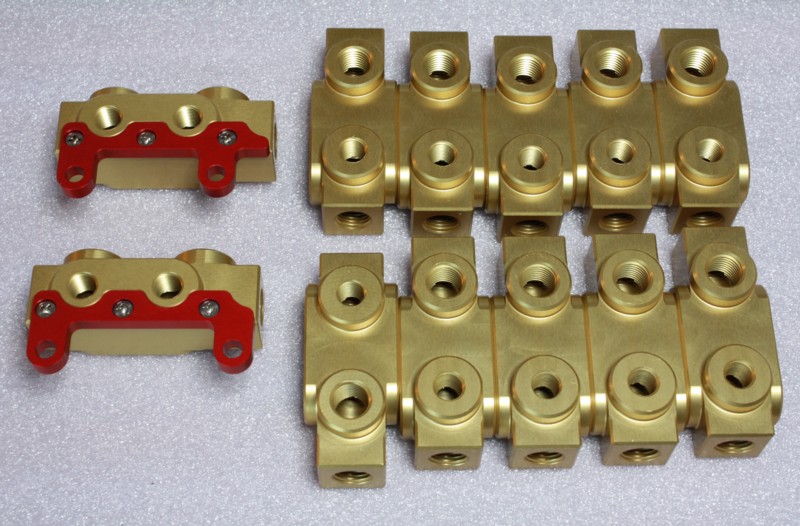 Fuel blocks for 4 cylinder Lycoming and Continental engines
Gallery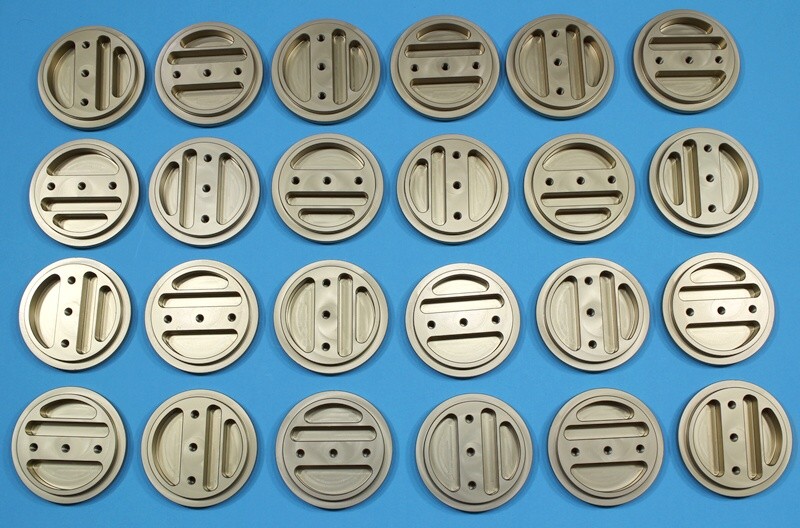 Fresh from the anodizer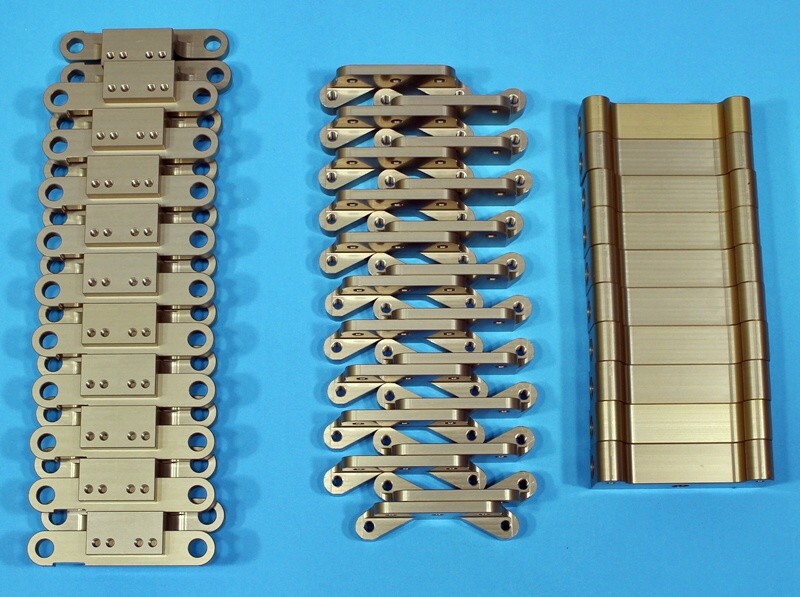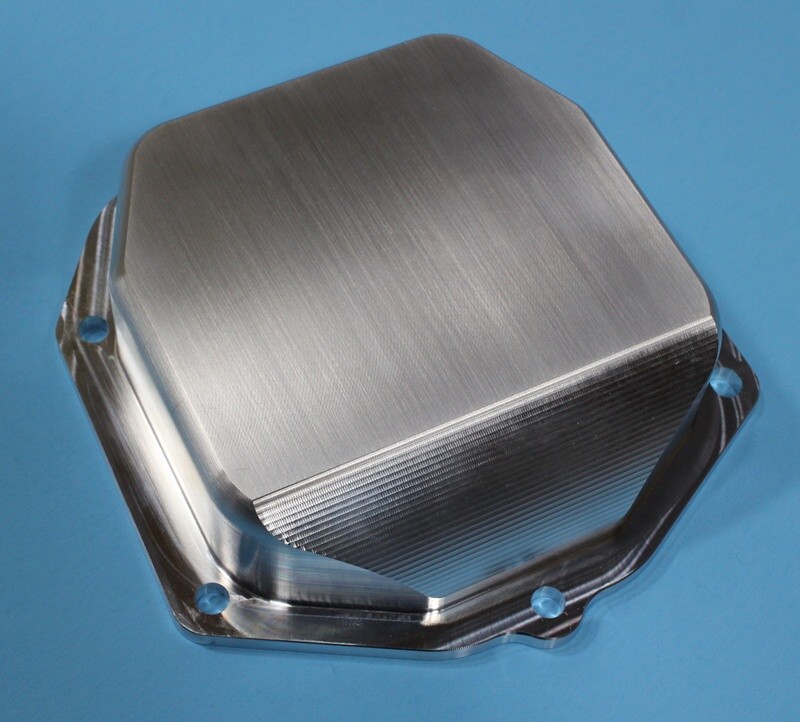 Billet Lycoming valve covers. O-ring seal. No more squishing gaskets or bolts coming loose.
Video on our SDS billet valve covers

New fuel pump module blocks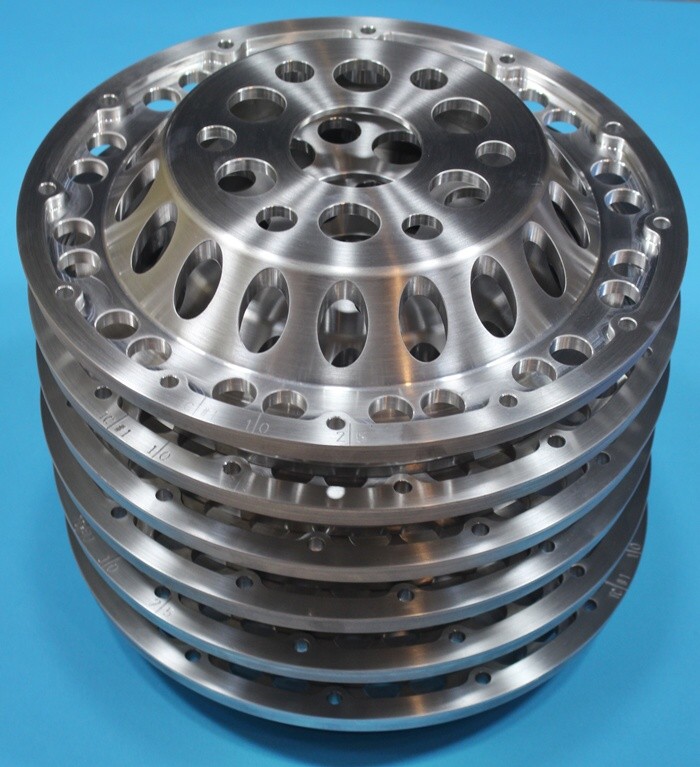 Lycoming billet flywheels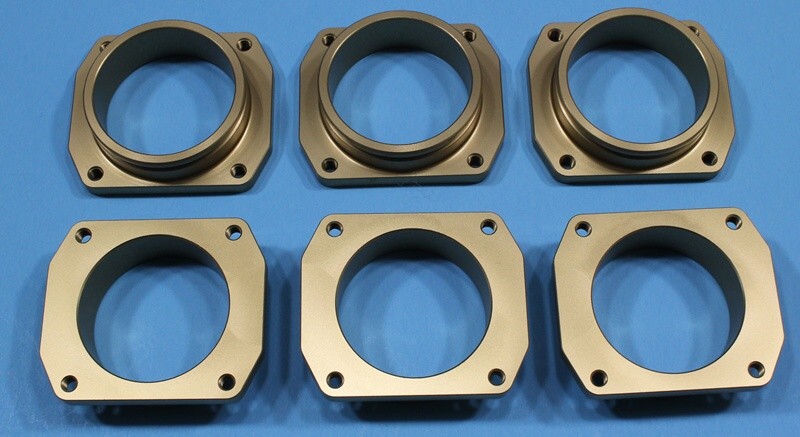 Jabiru TB adpaters

Billet 80mm throttle body for Lycoming 540 engines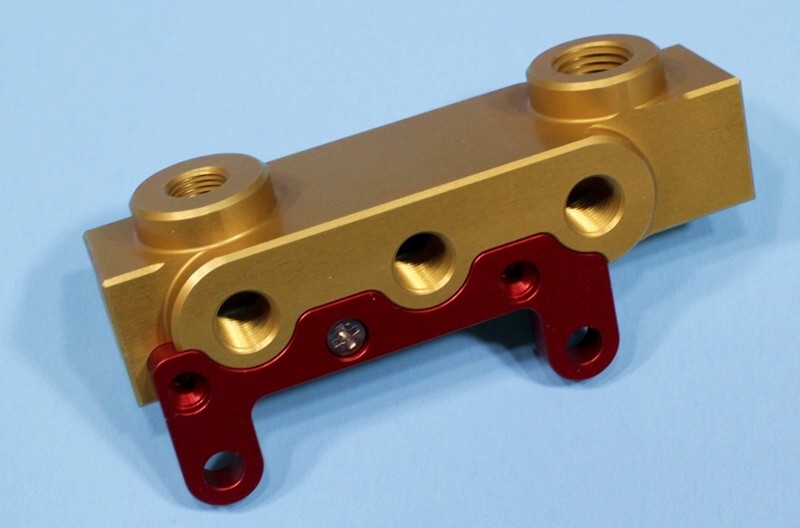 Lycoming fuel block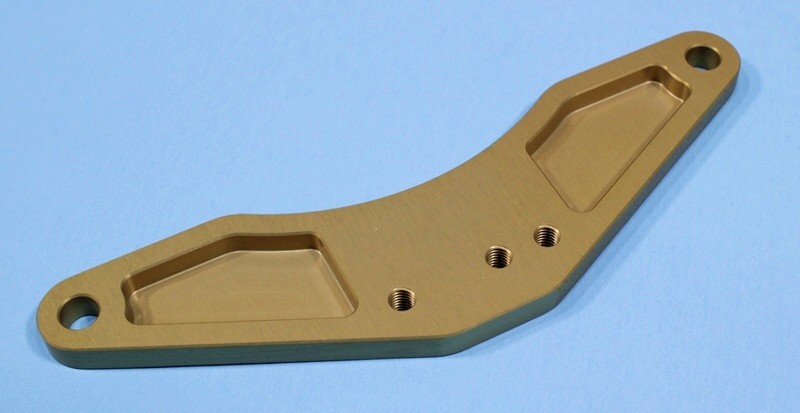 Rotax Hall sensor mount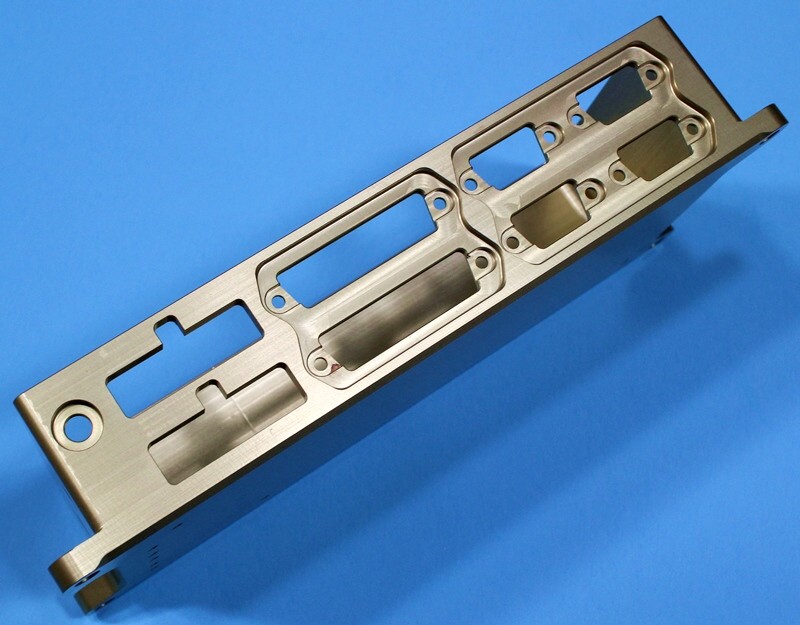 Aircraft dual ECU box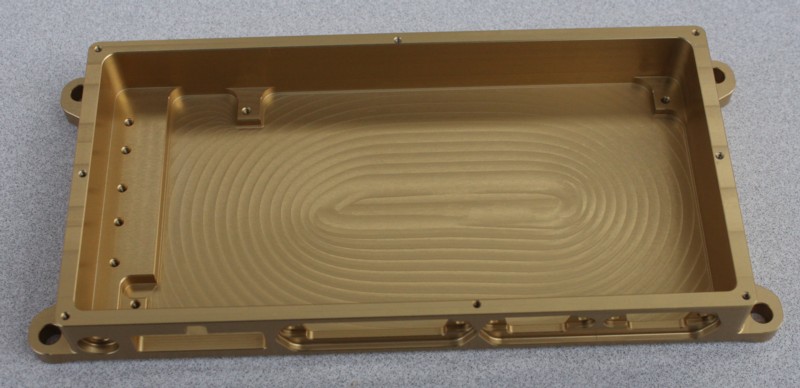 ECU box

46 SDS Aero billet valve covers fresh off the mill

Les Kearney's Aero Sport IO-540 with dual SDS EFI EM-5 and SDS Aero billet valve covers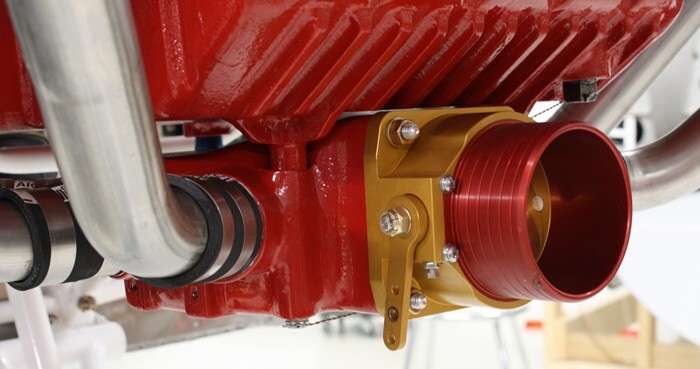 SDS 80mm throttle body on Barrett cold air intake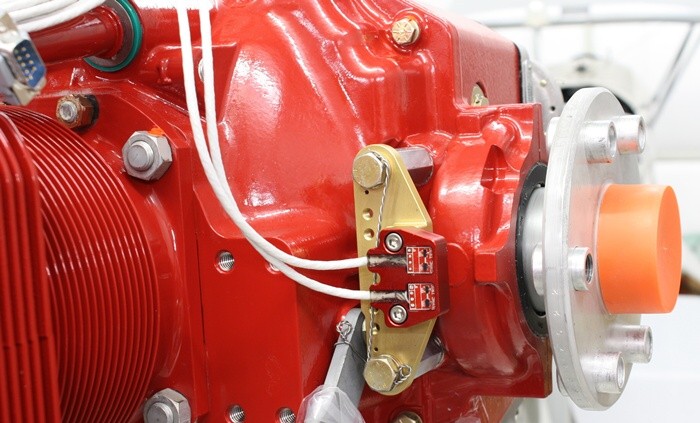 Crank sensor mount detail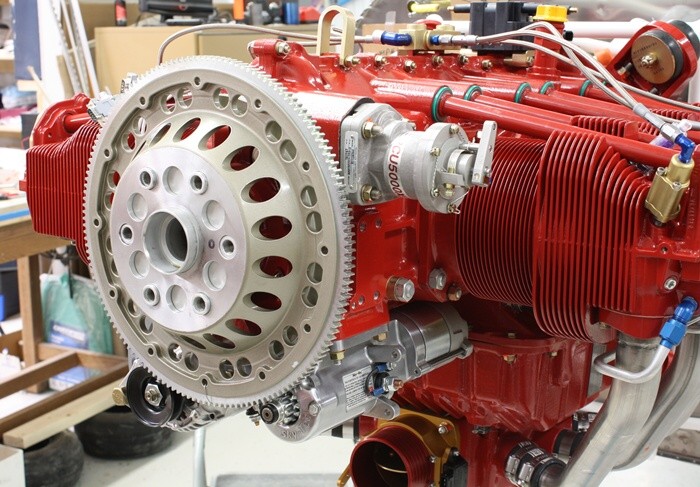 SDS lightweight billet flywheel
---
Design and Production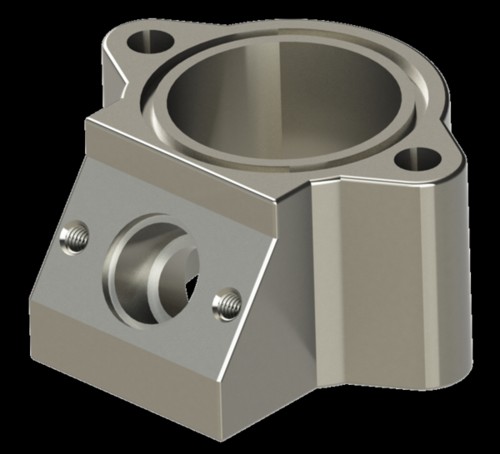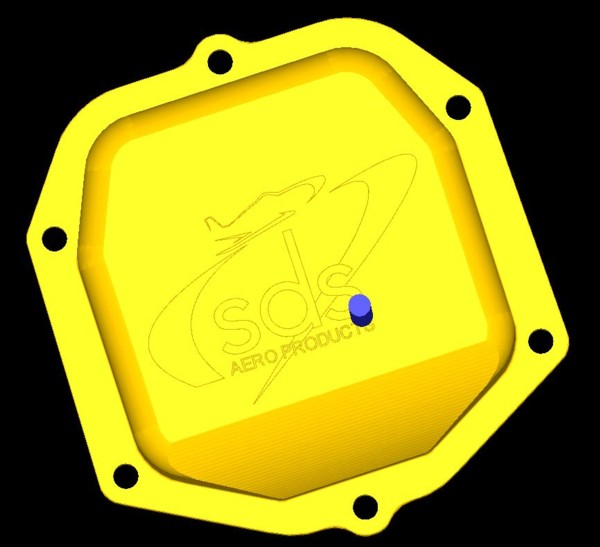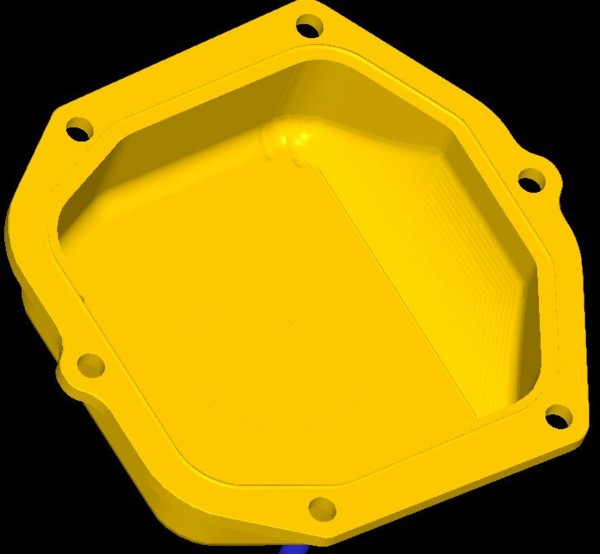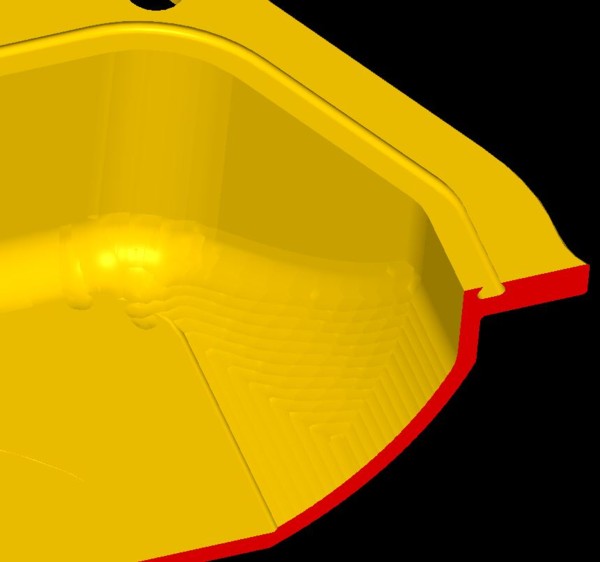 CAD renderings during design phase of SDS Aero billet valve covers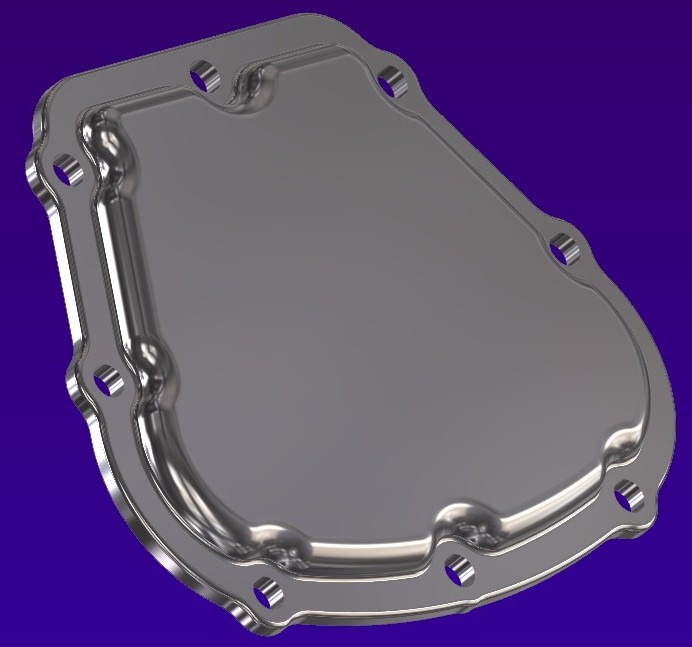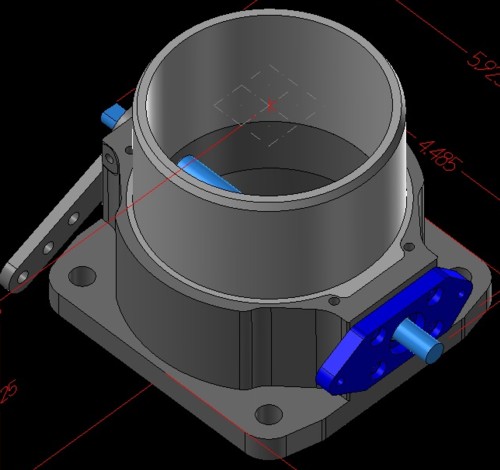 CAD renderings of throttle body and injector mount

LS V8 throttle body adapter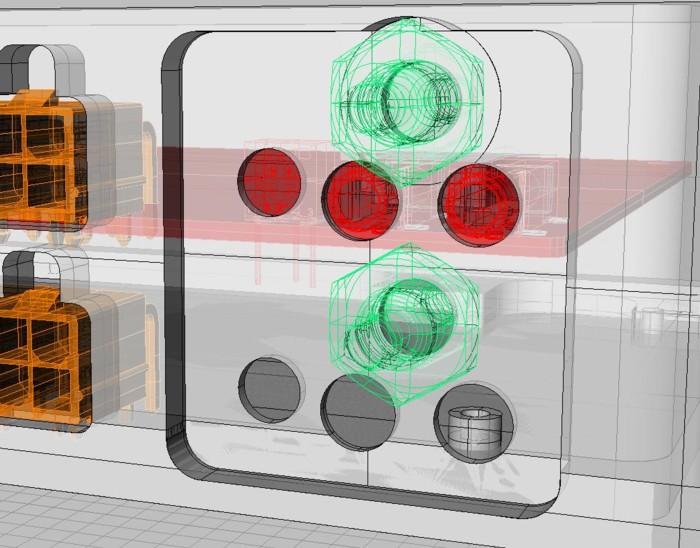 ---
CNC Machining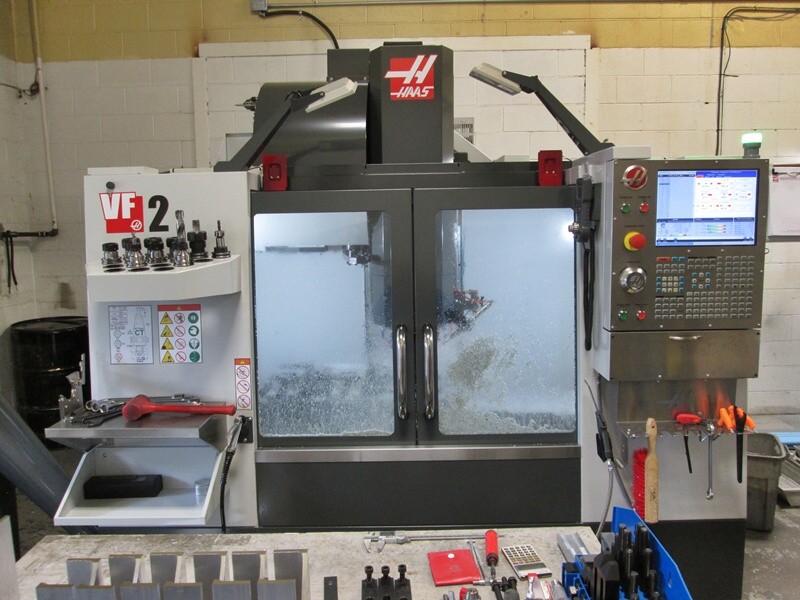 Most of our parts are CNC machined on Okuma, Haas and Mori Seiki equipment
https://youtu.be/xG03eReYIdA
Video of Haas VF2 machining SDS ECU boxes
https://youtu.be/yCYAX10wG2Y
VF2 machining SDS dual ECU boxes

Mori Seiki SV-500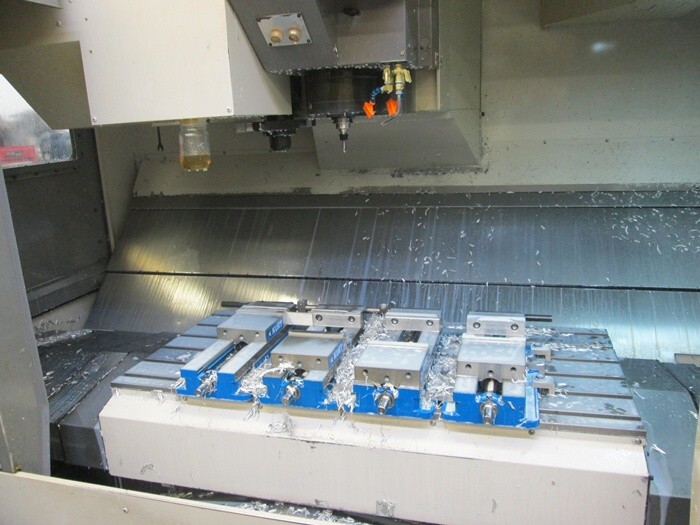 https://youtu.be/qiqaIiyZyWo
Short video on Mori Seiki milling SDS valve covers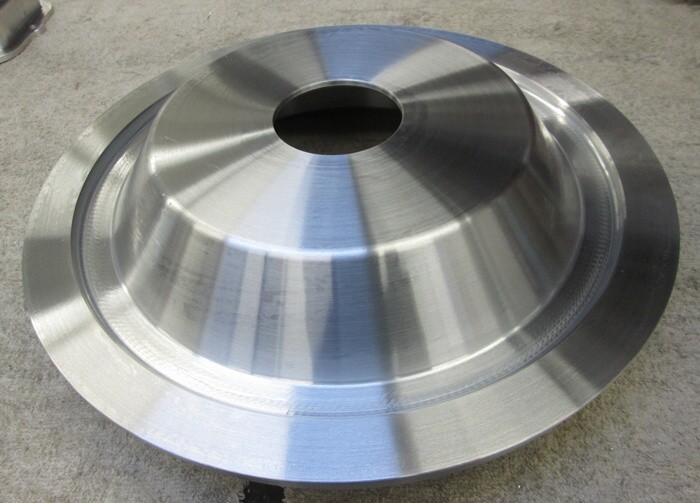 Partially machined flywheel
---
SDS Billet Parts |
Home Page |
Home Page |
Product Specifications |
Programming Basics and Installation Manuals |
SDS Advantages |
Price List/Shipping |
Dealer List/Links |
Tech Page/FAQ |
XIC |
Project Page |
Sample fuel maps |
Hardware | Aircraft | CPI-2 | CPI |